I have been able to successfully convert a bunch (200+) of the NR2003 GN69/70 cars to the rF mod.  However, there are still a handful of notable cars I don't have and would like to add.  If anyone has any of the following cars in GN69ST or GN70SS (
not
GN70v2.5), could you please send them my way.
Alternatively, if anyone is interested in painting them up, that's great too!  The templates are basically the same, but I would much prefer the hi-res version.  If you need the templates, just let me know. 
Needed cars/paints:
Swede Savage Cyclone
Tiny Lund Torino
Tiny Lund Daytona:
Ray Elder Charger: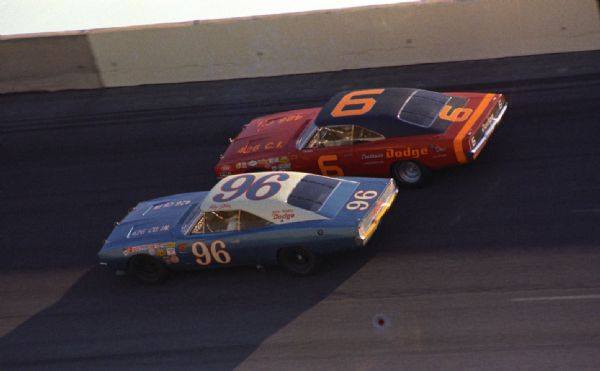 Ray Elder Daytona:
Roger McCluskey Superbird:
Richard Brickhouse Superbird:
Thanks!