Stonecold goes top make the count
1
.
.
.
2
.
.
.
3
Alec has been eliminated
---
Joined: January 1st, 1970, 12:00 am
Immediately, Spade gathered his energy and ascended to UC!!! It didn't take long till Verta got up- but again, Spade drops Verta but this time... he nailed him with a BloodStrike DDT!!!!!


**DS gets up... and climbs the turnbuckle!!! He rolls his eyes back and is about to jump off on Verta for a finishing end when...
---
Verta scrambles to his feet and hits the ropes, sending Spade going down groin first. As he fell off the turnbuckle, Verta rolled him into a small package...

Tazz: No Way! The Pin....can it be?
---
Stonrcold immediatly goes to make the count.
1
.
2
.
3
Verta wins
---
<embed src="
" loop=true hidden=true autostart=true>
Tazz: NO WAY!!! I DON'T BELIEVE IT!!!! BY GOD WHAT A FASTCOUNT!! VERTABREAKER IS THE CHAMPION!
Announcer: Here is your winner and NEEEEEEWWWWWWW ECF X-TREME CHAMPION, VERTABREAKEEERRRRRR!!!
Tazz: Spade is in shock! He is arguing with Stonecold as Verta holds the belt high over his head. He climbs the turnbuckles and shows the belt to all the fans as he eats up the cheers. Spade is continuing to argue with Stonecold as Verta grabs the mic.
Verta: Spade....spade...hold on a sec.
Spade turns away from Stonecold and looks at Verta.
Verta: That was a great match. Seriously, you put up one hell of a fight.
He walks up to Spade and extends his hand.
Verta: Good job.
Spade looks at Verta's hand and laughs, obviously not falling for any tricks. Spade turns to leave, but quickly shoots back around to throw a punch and catch him by surprise. Verta has it scouted and lands a right punch of his own first, sending Spade falling over the ropes and out of the ring.
Stonecold holds Verta's hand up high as the fans continue to cheers. He does one more showing of the belt, before leaving through the crowd...
---
Joined: January 1st, 1970, 12:00 am
<embed src="
" loop=true hidden=true autostart=true>
Spade was beside himself!!! Not only did his title get taken.... but this was another bad ordeal for the Ministry!!! All in one night!!!!!
::Spade whips his head and nis eyes glowed a pale white at Stonecold!!!! Using the shadow path- he appeared right infront of Stonecold!!!! Stonecold tried to run the other way... but Big caught him in a choke and slammed him into the canvas!!! Stonecold rose- but Spade hoists Stonecold up into positon for a final guidance!!! This time, Big runs out of the ring and slides in a chair and a trash can!!... underneath the Unholy one!!!! With a strong snap- Spade drops stonecold's tip of the spine vertically down into the ruble!!! Stonecold's body twitches from Spade's finisher!!! It was then Spade rose to his feet and then backed off.... Spade raises his hands up high and he leaves with Big Biz to the backstage... where they disappear...... the camera fades on the unconscious Stonecold and then blacks out with the CWE logo!!!!::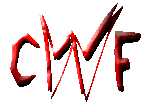 -The Creatures Wrestling Federation-
Kick'n ASS 24/7
-end of PPV-
---