I don't have much to update, last week I got Rutgot "ready" (unpainted)
When I glued mask on his head, I thought that there must be "thing" like vanilla Rotgut Spume has. So I cut "thing" from plastic card. But operation messed mask itself, so I covered it with green stuff, and result ended as acceptable good.
I made this... something handy. Ghorgon's hands look too much skaven to me, so I added more fingers. I don't know where I shall put this, because I've already made half-converted ghorgon version 2.0.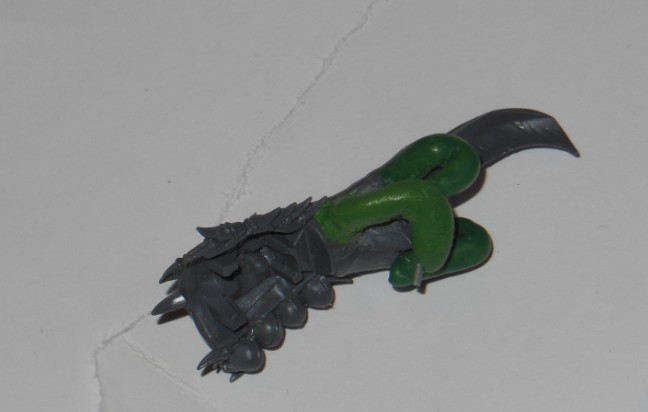 I bought forsaken, and of my chaos gods, they look good! Miniature Workshop knows how to make cool lookin minis. This one will be more spawnlike, because I don't like the look of broken chaos armor. More muscles. And I dislike that their arms are pretty big compared to bodies.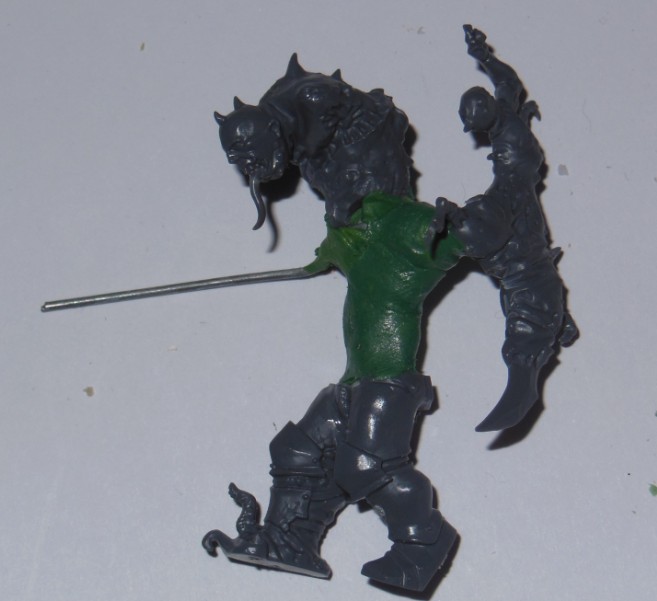 GW retailer didn't have blightkings, so I have to wait to next week to get them. I have some conversions in my mind...
...but I don't know how to put bristles from brush to base to look like long grass? I was about to put 2-component glue, but I'm not sure if it can hold "grass" on the base. Grass must be 15mm high and tight, higher than MW can offer. But I can't do anything without blightkings. Right now I'm trying bonding the grass, but I'm not yet convinced.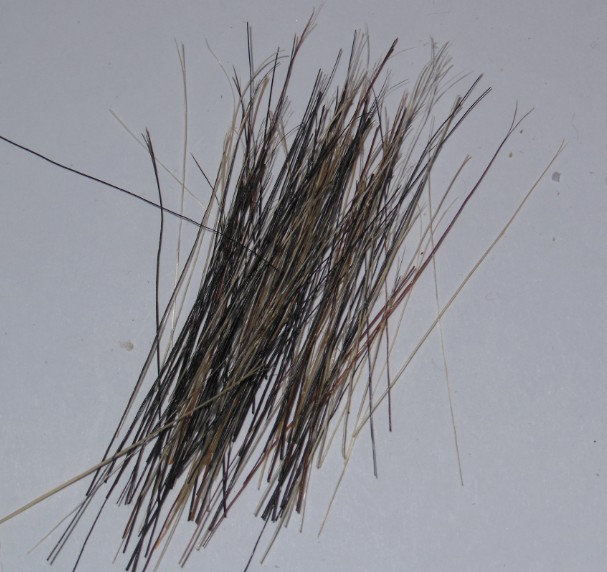 And nurgle daemonette hairstyle:
Almost forgot, I ordered Manann's blades, Ironsiders, fimir and some vraksian heretics from FW, and they gave me chaos pin. Am I true heretik now?