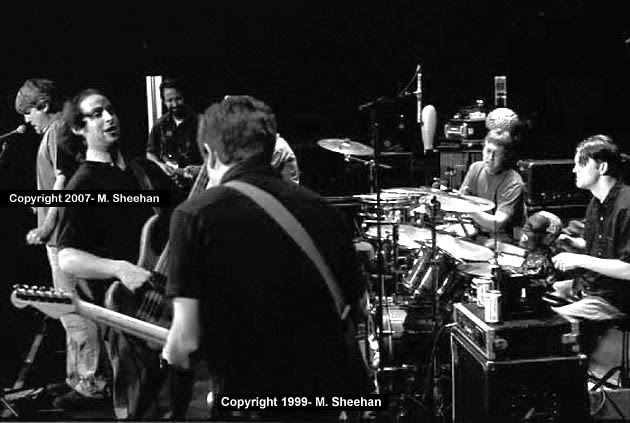 [img]http://i92.photobucket.com/albums/l9/mouser_03/old%20venues/taylorband2004.jpg[/img]Taylor Hicks Band



[color=purple]Decision # 4
Taylor formed what would be the first of many Taylor HIcks Bands. The attrition rate whether it be from exhaution , frustration, lack of funding or just plain lack of desire would haunt Taylor for many years , but those band members who stuck with him for many years have become tried and true friends. By 2005 , Jon Cook, Patrick Lunceford, Wynn Christian , Mitch Jones, Brian Less and Jay Smith formed the nucleus for the Taylor Hicks Band that recorded "Under the Radar" Taylor's decision # 4 . This CD they formed the foundation for many gigs with the addition of covers that enabled Taylor and the Band to eat and live , even if it was not comfortably. These venues opened there doors and gave The Taylor Hicks Band a stage to allow him to build a fan base in the deep South. [/color]

------------------------------------------------------------
[color=purple][size=100]Oasis [/size][/color]
2807 7th Avenue South
Birmingham, Alabama
205- 323 - 5538


[img]http://i92.photobucket.com/albums/l9/mouser_03/old%20venues/oasis1.jpg[/img]
Known for its simple décor and good drinks. Just make sure you dress up a little, as it's not quite the frat bar you're used to from college.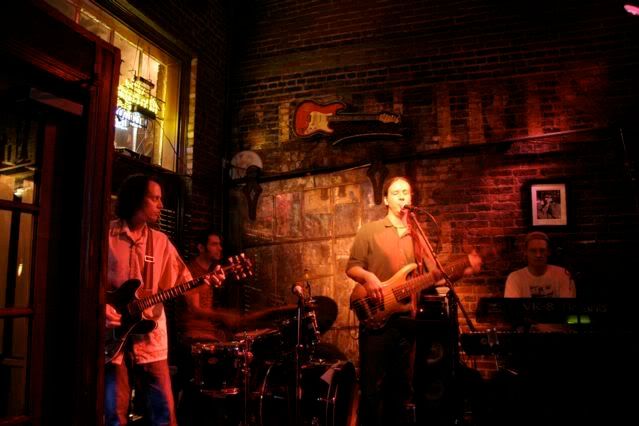 [img]http://i92.photobucket.com/albums/l9/mouser_03/old%20venues/oasis11.jpg[/img]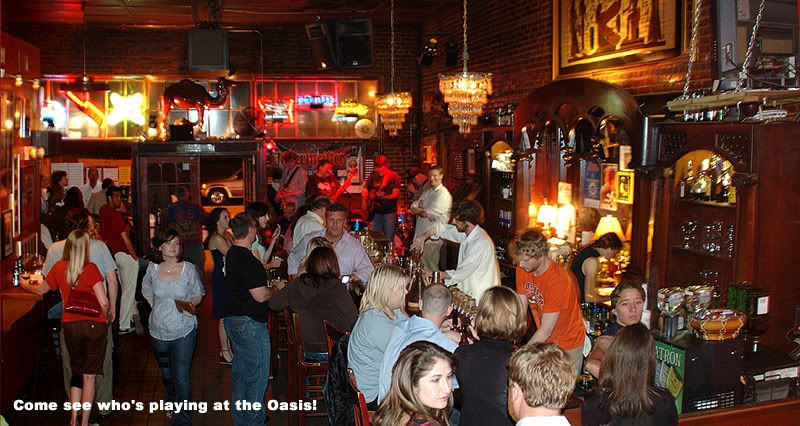 [img]http://i92.photobucket.com/albums/l9/mouser_03/old%20venues/oasisbar.jpg[/img]



An advertisement that appeared at the Oasis announcing The Taylor Hicks Band performance

TAYLOR HICKS
[img]http://i92.photobucket.com/albums/l9/mouser_03/old%20venues/oasis2.jpg[/img]


Southern Rock jam band backing a soul singer who was born too late. This music makes you move your ass! Members - Taylor Hicks - harmonica and vocals; Jon Cook - guitar and vocals; Ian Correy - bass; Eddie Ayers - percussion; Jay Knorr - drums; Brandon Kidd on alto sax; Wade Johnson - trombone


Taylor Hicks singing "Night Moves" at the Oasis in Birmingham AL on August 8, 2006 by Jools of the North: credit to Diane
[url=https://player.vimeo.com/video/13233485]https://player.vimeo.com/video/13233485[/url]


[color=purple][size=100]Smith's Old Bar[/size][/color]
1578 Piedmont Ave
Atlanta, GA 30324-5232
Phone: (404) 875-1522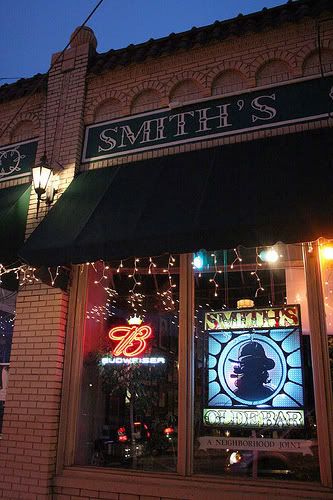 [img]http://i92.photobucket.com/albums/l9/mouser_03/old%20venues/smithsoldbar1.jpg[/img]


Preppy Virginia-Highland types, local rock scenesters and regular Joes all call this neighborhood bar their favorite hangout. The downstairs bar area and dining rooms offer an airy, yet smoky, environment for guzzling pitchers or devouring one of the kitchen's creations. The best room for relaxing is in the building's south wing; you'll find pool tables, dart boards, video games, pinball machines, a foosball table and an excellent jukebox.


What is the crowning jewel that makes Smiths Olde Bar the place to see music? It's our upstairs music room. Smith's unbeatable sound and lighting, along with the rooms unique stage and curtain showcase style presentation, offers the best room in Atlanta for both musicians and music fans alike. Select seating is available with service from our upstairs bar and coctail waitress. Smith's attic vies for the honor of Atlanta's best small music venue. The semicircular, red velvet-curtained stage plays host to a wide variety of local and national acts, with an emphasis on Americana, folk and singer-songwriter types; the room's acoustics are an audiophile's dream. The music, games, decent bar food, unpretentious vibe and reasonable drink prices are all feathers in this bar's cap.


This bar can easily be classified into five main areas - the watering hole, the dance floor, dining area and the games room . Smith's newest addition is the Atlanta Room. This versatile room changes from day to day, you may be able to see your favorite performer in an intimate acoustic setting or you may be lounging in front of our big screen tv watching the game. This room is available for private parties.

The dining room serves snacks and quality meals late through the night. The poolroom has 5 pool tables, dartboards, foose ball, and video games to keep you entertained, and the bar is well-stacked with drafts, beer, wines, and liquors to keep the spirits high.

[color=#9300C4]Taylor sings "Russian Roulette " with Jon Cook, circe 2005 [/color][url=https://www.youtube.com/embed/6k2H6XCllLQ?fs=1&hl=en_US">https://www.youtube.com/embed/6k2H6XCllLQ?fs=1&hl=en_US"> name=[/url]

------------------------------------------------
[size=100][color=purple]Marty's [/color][/size]
1813 10th Ct S, Birmingham, AL 35205
(205) 939-0045


Tucked away on a seldom-traveled street near Five Points South, a neighborhood bar and grill named Marty's has been a late-night destination for 14 years. Owner, Marty Eagle's knack for making newcomers instantly feel like regulars. makes Marty's one of Birmingham , Alabama's most frequented establishments. Eagle rarely forgets a face and will usually offer a handshake and warm grin each time you stop by.
According to Mr. Eagle , "We have one rule in this place—and it's enforced—and that's 'Be nice or be gone.'"

Eagle opened Marty's in 1994. after having experimented with The Eagle's Nest ( 1980 )


On a tiny corner stage, Marty's offers live music, of all stripes, seven nights a week. Compared to many other bar owners, Eagle takes an unusually strong interest in the bands he books, often auditioning them first at another club or even at a band's practice space. He pursues his interest in music outside of the club as well. When not overseeing the day-to-day workings of Marty's, Eagle takes a train to New Orleans and makes the rounds of the city's landmark jazz clubs such as Snug Harbor. His love of jazz led him to provide a Sunday night residency for the late pianist and fellow nightclub owner Jerry Grundhoefer. "I had Grundy in here on Sundays after Grundy's went out of business. He ran the jazz night, and nobody else could hold it together like he could. Somebody had to be the disciplinarian. And none of the others wanted to discipline any of the other people. But Jerry wanted a good show, and he did it right."

At Marty's grill you can order hamburgers, patty melts, and corned beef sandwiches from 11 p.m. until dawn. "I'm mainly in the bar business," Eagle says. "You've got to have food to help people get sober, or if they get hungry, to keep them from leaving your place and going to another place just for a bite to eat. Because once they're gone, they may never come back."
Marty's is open well after normal closing-time, so you can keep the vibe going until it's scandalously past your bedtime.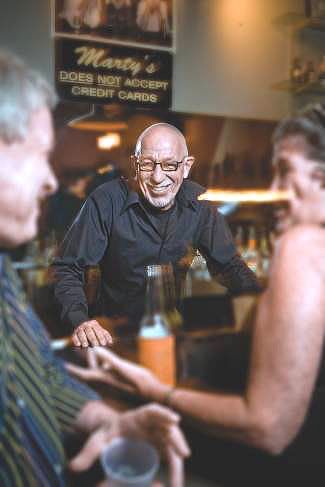 [img]http://i92.photobucket.com/albums/l9/mouser_03/old%20venues/martyeaglefrommartys.jpg[/img](Photograph by Mark Gooch

By Ed Reynolds






[color=purple][size=100]The Open Door Cafe [/size][/color]



[img]http://i92.photobucket.com/albums/l9/mouser_03/old%20venues/opendoorlogo.gif[/img]

1115 Dunston Ave
Birmingham, AL 35213
(205) 879-6659


Open Door Café, a small restaurant with a proportionately large bar where Taylor Hicks sometimes played.with the Taylor Hicks Band beginning in early 2004. The establishment sits on the border between Birmingham and its most affluent suburb, Mountain Brook.

The Open Door Cafe is Cresline's neighborhood cafe and bar providing great times, excellent food , and an atmosphere unique to Birmingham for the past five years. The owner, Terrill Brazelton along with his wife, Ashley, are hands on proprietors.

The bar is very warm and cozy with tons of art on the walls It is set up as an island in the center of the bar which makes it easy to get a drink. .
A seating area with sofas and chairs near the fireplace. The fire is always going in the winter, and there is tons of seating outdoors on the deck when the weather is nice. I would describe the decor as rustic and eclectic with walls painted in warm colors and a mix and match assortment of wooden tables and chairs.
Also, on Sunday, it's not a "Jazz Buffet" but a Jazz Brunch with live music, excellent grits, Eggs Benedict, mimosas, and bloody marys.
On Wednesdays, the restaurant has half price pasta dishes and half off bottles of wine and live music.

Cleveland Eaton II , Tommy Stewart and John Nuckols comprise a jazz trio that frequents The Open Door Cafe. Hicks has performed with Clive Eaton in the past, and sat in with his band at the Open Door Cafe in Mountain Brook. Eaton is known for his intense focus and flamboyant musicianship during concerts.

During the early weeks of the American Idol 5 show, groups would gather at the Open Door to cheer on Taylor.



[color=purple][size=100]Ona's Music Room [/size][/color]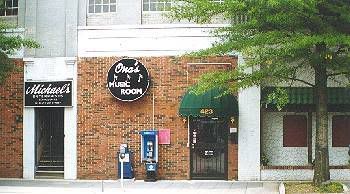 [img]http://i92.photobucket.com/albums/l9/mouser_03/old%20venues/ona42.jpg[/img]

423 20th St S
Birmingham, AL 35233
(205) 322-4662




Ona's Music Room is neatly tucked into the 400 block of 20th St. South. Judging from the outside, a passerby might think it's a small place but it's proof of the axiom, "appearances can be deceiving." The inside is comfortably large, with table seating for perhaps 100 people and another dozen or so seats at the bar. The room is done in mostly black. Black walls, ceiling, chairs, and tablecloths, with red walls or mirrors on the upper half of some walls. A stage is on a long wall opposite the bar. Tables are arranged to face the stage, with a small dance floor in front of the stage. The eye is drawn to the stage That is Ona Watson's intent: focus on the music.

An accomplished musician in his own right , Watson performs in a variety of venues, from occasional private bookings to opening a show for a headliner. His biography lists co-performances with Phyllis Hyman, Nell Carter, Eddie Kendricks, Bobby Womack, and Grover Washington. In 1986 he was the youngest person ever inducted into the Alabama Jazz Hall of Fame. Taylor has played at Ona's many , many times and came back after an Idol Concert in Birmingham to share in his success with Ona.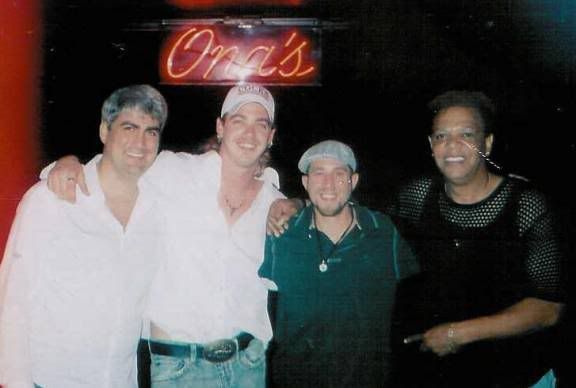 [img]http://i92.photobucket.com/albums/l9/mouser_03/old%20venues/Onas.jpg[/img]

Watson's love of music inspired the design of Ona's Music Room. He is personally aware that some clubs have distractions: people dining and chatting, televisions playing and the noise of arcade games. The stage is usually relegated to a small corner of the room. He intentionally eliminated those distractions at Ona's Music Room, where the focus is on music. That's why the stage is centered, why drinks are served but not food, and why there's only one television -- and that television is not on during performances.

Entering Ona's Music Room has the genuine feel of pure night club: dimly lit, candles on the tables, mirrors on the walls, with attention drawn to the stage and the dance floor in front of it.

The clientele of Ona's usually prefers dressy attire…and sometimes casual, but not too casual. Athletic attire and head bandanas are prohibited. The dress code lends itself well to the ambiance of the room…a sense that you're in a nightclub. Watson wants people to view the room as a friendly place, a comfortable room where a variety of people can feel at home.

The walls of the room are filled with photos and accessories. You'll find photos of Watson, renown performers, supporters, local artists, TV personalities and dignitaries, framed musical artwork, newspaper and magazine articles, certificates and plaques of recognition.

The former Mayor of Birmingham, Richard Arrington, Jr., commended Watson for his contributions to the entertainment community in Birmingham. He recognized Watson for being a champion of worthwhile causes, devoting his life's work in pursuit of entertaining, inspiring and motivating others and for choosing Birmingham to practice his genius.

Ona's Music Room has been named the "best Jazz Club" in Birmingham by Birmingham Magazine, one of the top "10 Jazzy Places" in the country by USA Today and commended by the State of Alabama for its positive impact on the community. It's a great place to enjoy music, where the emphasis is on music.



Company Information: Ona's nightclub offers a variety of musical entertainment with an emphasis on jazz, blues and soul. The popular club is roomy, with seating for more than 100 patrons. A bar offers additional space for singles and those who prefer tall stools. The room dimly lit and subtly decorated in black to direct attention to the stage and the dance floor in front of it. Dress tends to be semiformalsports coats, slacks and dresses. This club is available for private parties and offers a happy hour W-Sa 5p-7p.

Hours of Operation: W-Sa 5pm-2am

2. [size=150][color=#9300C4]Ono has updated his establishment : Here is an article from The Birmingham News with details [/color][/size]

Ona's Music Room, 2801 Second Ave. South, Birmingham, Alabama.


[color=#9300C4]On scene at Ona's Music Room: Owner Ona Watson shows off his new location in Birmingham [/color]


[url=http://blog.al.com/mcolurso/2011/02/onas_music_room_birmingham_new.html]http://blog.al.com/mcolurso/2011/02/onas_music_room_birmingham_new.html[/url]

Published: Friday, February 11, 2011, 5:30 AM
By Mary Colurso -- The Birmingham News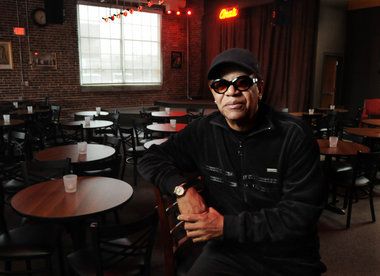 [img]http://i92.photobucket.com/albums/l9/mouser_03/mouser_3%20album%202/onosnewmusicroon.jpg[/img]
Ona Watson is spreading the word about his new nightclub in the Pepper Place business district. Traditionally, Ona's Music Room has drawn adult listeners of various ages, races, tastes and creeds. "As long as you're interested in hearing good music, your ears are welcome," Watson says. (The Birmingham News / Linda Stelter)
If you think a jazz club needs clouds of cigarette smoke for atmosphere, the new Ona's Music Room just might change your mind.

The bar and nightclub, relocated from near downtown to the Pepper Place business district, smells like new carpeting and fresh paint. Its decor includes earth tones, exposed brick, warm wood and metal accents.

The stage is hard to miss, built into a spacious corner immediately across from the door. Small round tables are grouped throughout the space, each with three padded black chairs.

There are cushy couches, strategically placed mirrors, track lights, jazz posters and a few silk flower arrangements. Behind the L-shaped bar, there's a small flat-screen TV and a glittering sign that says "Peace."

"We had to do some gutting and cutting and moving and scraping," says Ona Watson, the Birmingham musician who owns this place. "It took longer than I expected, but it was kind of fun. I got creative."

Watson, a familiar and beloved figure on the local music scene, closed his old club on March 27, after nearly 15 years of business there.

To hear Watson tell it, he was ready for a change, and Cathy Crenshaw of Sloss Real Estate encouraged him to consider a move to the upscale complex at 29th Street and Second Avenue South.

Pepper Place and the neighboring Martin Biscuit Co. buildings already house restaurants, offices, a theater, design firms and antiques shops. A popular outdoor market is headquartered there during warm-weather months.

"I think this spot will enhance the crowd I have, with an earlier crowd, rather than a later crowd," Watson says. "My place used to be where you would come afterward."

Patrons at the former Ona's Music Room traditionally gathered between 11 p.m. and midnight, Watson says. Now, he's hoping to supplement that with a happy-hour crowd that will loosen its ties, slip off its heels and come for a few drinks after work.


Ona Watson sketched out his ideas for the interior of Ona's Music Room, and architect Justin Brown helped to make them a reality. (The Birmingham News / Linda Stelter)
Smokers? They're welcome to puff away on a covered patio that's outfitted with chairs, tables and ashtrays.

"I'm trying to be a good host and make people feel comfortable," Watson says. "This may sound strange, but I try to think of it as being a musical hospital. When you come to Ona's I want to make you feel better. I want to be the doctor of music."

Now that the doctor's back in business, Watson fully intends to continue the all-important music mission of Ona's, presenting a host of area talent.

In the past, artists such as Taylor Hicks, Ruben Studdard and Eric Essix have been regulars at Ona's Music Room, along with Mart Avant's Night Flight Big Band, Big Daddy's New Band and the Little Memphis Blues Orchestra.

Watson prides himself on providing an outlet for emerging performers, and he never holds a grudge if some of them graduate to bigger stages and larger audiences. (The new Ona's Music Room is about 2,800 square feet and can hold 80-100 people, Watson says.)

"The goal is the same as at the old Ona's, to introduce younger musicians to the world," Watson says. "It's a springboard for people, so they can practice their craft. Here, music is first and foremost."


The nightclub officially opened on Feb. 2, and the initial live shows, on the weekend of Feb. 4-5, featured jazz drummer P.J. Spraggins and the blues-funk duo Little Memphis & Friends. That's keyboard player Brian Less and guitarist Sam Gunderson, who also play in Hicks' band.

"It's like the old Ona's, but with brand-new everything," Less says. "It's brighter, and the room's got great acoustics, better than in the old place."

Watson — who sings R&B, jazz, blues and pop with his band, Champagne — says he'll be on the lineup at Ona's once or twice per month. That includes a Saturday concert with a Valentine's Day theme.

"I was told one time by an old club owner, Bob Cain, that you shouldn't play at your own bar all the time," Watson says. "People love you and they love to get tired of you. I don't want to hog everything."

As any friend or fan will tell you, Watson's famous around town for his cool-cat demeanor. Also, he's a private guy who's not inclined to discuss the details of his personal life and business dealings. Ask his age, for example, and Watson responds with, "I never tell. I'm ageless."


[img]http://i92.photobucket.com/albums/l9/mouser_03/mouser_3%20album%202/onosexterior.jpg[/img]
A neon sign tells visitors they've arrived at Ona's Music Room. The sign was moved from the old location to the new one, says owner Ona Watson. (The Birmingham News / Linda Stelter)
Still, Watson readily admits that he's got a lot at stake with this new nightclub. (He owns the business; Sloss Real Estate owns the building.) The interior space — formerly home to The Winery at Pepper Place — was completely gutted and remodeled, Watson says, with the help of a local architect, Justin Brown. These plans required Watson to make a significant investment.

"I'm broke," Watson says. "All my credit cards are maxed out. My first goal is to get out of debt."

Some called him crazy to launch this project during the economic crunch, but Watson says he's used to shrugging off naysayers.

"I heard that at the old bar, too," he says. "There's a gamble in everything you do. I can't think of any negatives. Some things may make you feel kind of apprehensive, but you move on and follow your dream."


[color=#9300C4]Women's Gotta Have it from Workplay: Taylor Hicks and Ona Watson [/color]

[url=https://www.youtube.com/embed/AQvf-G_CrzY?fs=1&hl=en_US">https://www.youtube.com/embed/AQvf-G_CrzY?fs=1&hl=en_US"> name=[/url]



[color=#9300C4] Ad for Ona's

Birmingham feeds body and soul with restaurant, arts scenes[/color]

Tracey Teo features@knoxnews.com
Knoxville News Sentinel
Posted June 26, 2011 at midnight
.

Jazz it up

At Ona's Music Room, cool cats lay down beats at a late-night jam session while an appreciative but laid-back crowd socializes at cocktail tables. This intimate jazz club has a capacity of about 90, and there's not a bad seat in the house. For 15 years Ona's was a fixture downtown, but in February it moved to the Pepper Place Business District.

Owner Ona Watson is known for nurturing emerging performers, so the obscure band onstage tonight could be the superstars of tomorrow. "American Idol" winners Taylor Hicks and Ruben Studdard honed their skills at Ona's.



[color=purple][size=100]Workplay [/size][/color]

500 23RD St S
Birmingham, AL 35233
(205) 879-4773


[img]http://i92.photobucket.com/albums/l9/mouser_03/old%20venues/workplay.jpg[/img]
WorkPlay – where creative minds meet for Work and Play.


[img]http://i92.photobucket.com/albums/l9/mouser_03/old%20venues/workplay2.jpg[/img]


Inspired by the simple formula of work + play, the Hunter Brothers dedicated time, resources and money to create the premiere entertainment complex in the Southeast. After examining countless possibilities of names for the building - the Trout Farm, the Really Creative Factory, Entertainment Is Us, to name a few – they settled on the two concepts right under their nose. WorkPlay was born in Autumn, 2001.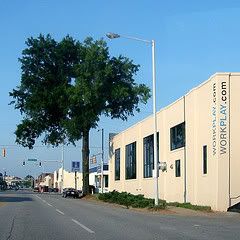 [img]http://i92.photobucket.com/albums/l9/mouser_03/old%20venues/workplay1.jpg[/img]

Featuring the newest and most progressive technologies for both work and play, the facility is home to a live performance theatre, two recording studios, a 5,250 square foot sound stage, a creative office village, and a dynamic bar.
[img]http://i92.photobucket.com/albums/l9/mouser_03/old%20venues/workplay-bar-vert.jpg[/img]

Whatever your imagination demands, WorkPlay is your launching pad. It is designed to inspire creative endeavors and support collaboration, WorkPlay is a canvas for all things commercial and entertainment related.


Combining the market's most dynamic audio equipment, concert hall acoustics, state-of-the-art lighting, and expandable, multi-tiered cabaret seating, WorkPlay Theatre is a performance space unrivaled in the Southeast.

Boasting two separate and acoustically isolated recording studios, with adjacent Iso rooms, WorkPlay Studios offers clients the cutting edge of live music technology,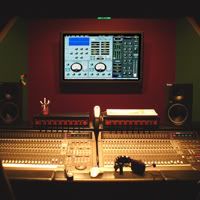 [img]http://i92.photobucket.com/albums/l9/mouser_03/old%20venues/workplaystudio.jpg[/img]


including:
• 48 track digital live recording, direct from the WorkPlay Theater
• ProTools posting, editing, and mixing with 5.1 surround
• Emagic Logic MIDI music environment
• Fully wired rooms for live recording and webcasts
• Music and dialogue capabilities for film/video
• Offline video editing

The Cabaret-style theatre seats a comfortable 250; standing room only, as many as 400 have seen artists like Maroon 5, Clint Black, Colin Hay, Tower of Power, Gavin Degraw, The Decemberists and Robert Cray grace the WorkPlay stage. More than just a music venue, WorkPlay has showcased the latest independent films, magic acts, live theatre, poetry slams, comedy improve, etc. If it can be staged - it's been at WorkPlay Theatre. WorkPlay Theatre is also available to rent for private screenings, corporate and private events, presentations, lectures, company retreats, annual meetings - even birthday parties.




[img]http://i92.photobucket.com/albums/l9/mouser_03/old%20venues/taylorhicksband-1.jpg[/img]Taylor Hicks Band


[img]http://i92.photobucket.com/albums/l9/mouser_03/old%20venues/workplaywithlmbo-1.jpg[/img]Taylor playing with LMBO

[url=https://vids.myspace.com/index.cfm?fuseaction=vids.individual&VideoID=2112233]https://vids.myspace.com/index.cfm?fuseaction=vids.individual&VideoID=2112233[/url] Video of Taylor at Workplay 2006


[color=purple]Without the support of the venue mentioned above, Taylor's voice could easily have been silenced. It was on these stages that Taylor was able ot hone his craft. Their generosity will always be appreciated. Taylor Hicks and his various bands made many friends during the early 2000's and it was with his bands blessing that Taylor left the comfort of his musical family to find his own way. He won the American Idol lottery and the rest is history still in the making. [/color]