Hi there,
I´m a guy from Sweden that just sold my 1937 mahogany runabout to purchase a 1971/72 Chris Craft XK-19 and now I'm looking for support and info regarding this specifik boat!
This XK-19 has spent its entire life, so far, in Lake Arrowhead, California in a large boat storage and actually came without a trailer so that had to be bought before shipping it to Sweden!
The boat seems to be all original and has never been exposed for the sun for longer period, cause the gelcoat is still shiny and bright in color.
The engine and Volvo/CC 270 stern drive seems to me matching numbers but I'm not sure. The engine is the high performance model called 350 FLVHP and should have 350 hp.
Interior is in very good shape with white seats and carpet is brown. Original CC steering wheel under that ugly skin and the cool Camaro/Pontiac tachometer is great lookin.
The hull is white/bronze with white deck. The siesta pad is missing sadly.
The stripes are rather unusual but I've seen them looking like this on some old pics and sales brochures but maybe you can help me out here....they are solid brown/bronze with red thin stripes on the sides.
The top deck has its typical sunken areas round the windshield as almost every XK/S has, I've been told?!
Data:
HIN are ORCZ-19 2042V and the 350 FLVHP engine no are 611186. Has 780 hrs on the meter.
This makes this XK-19 a late 1971 or early 1972 or what do you say?
Pics: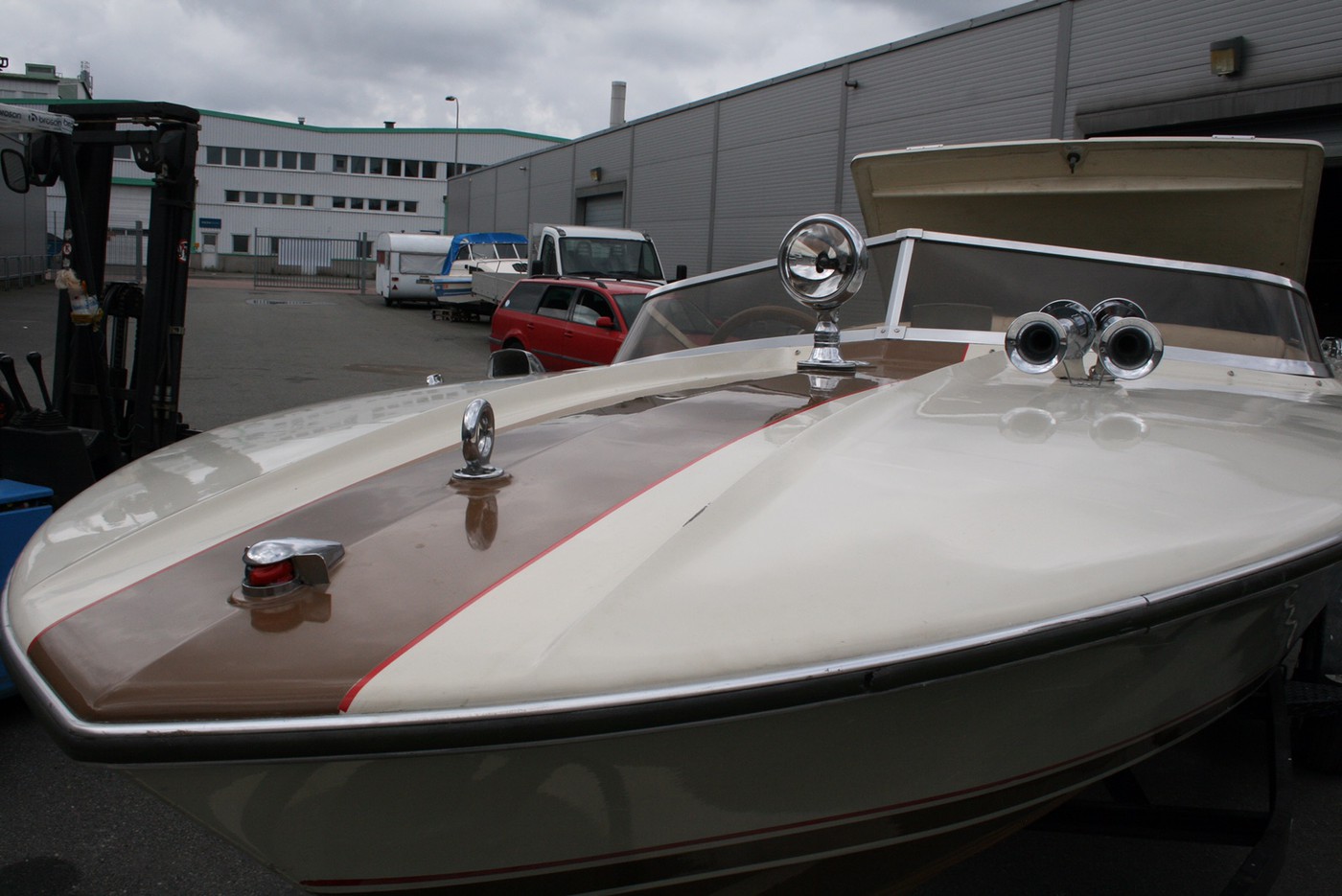 Hosted on Fotki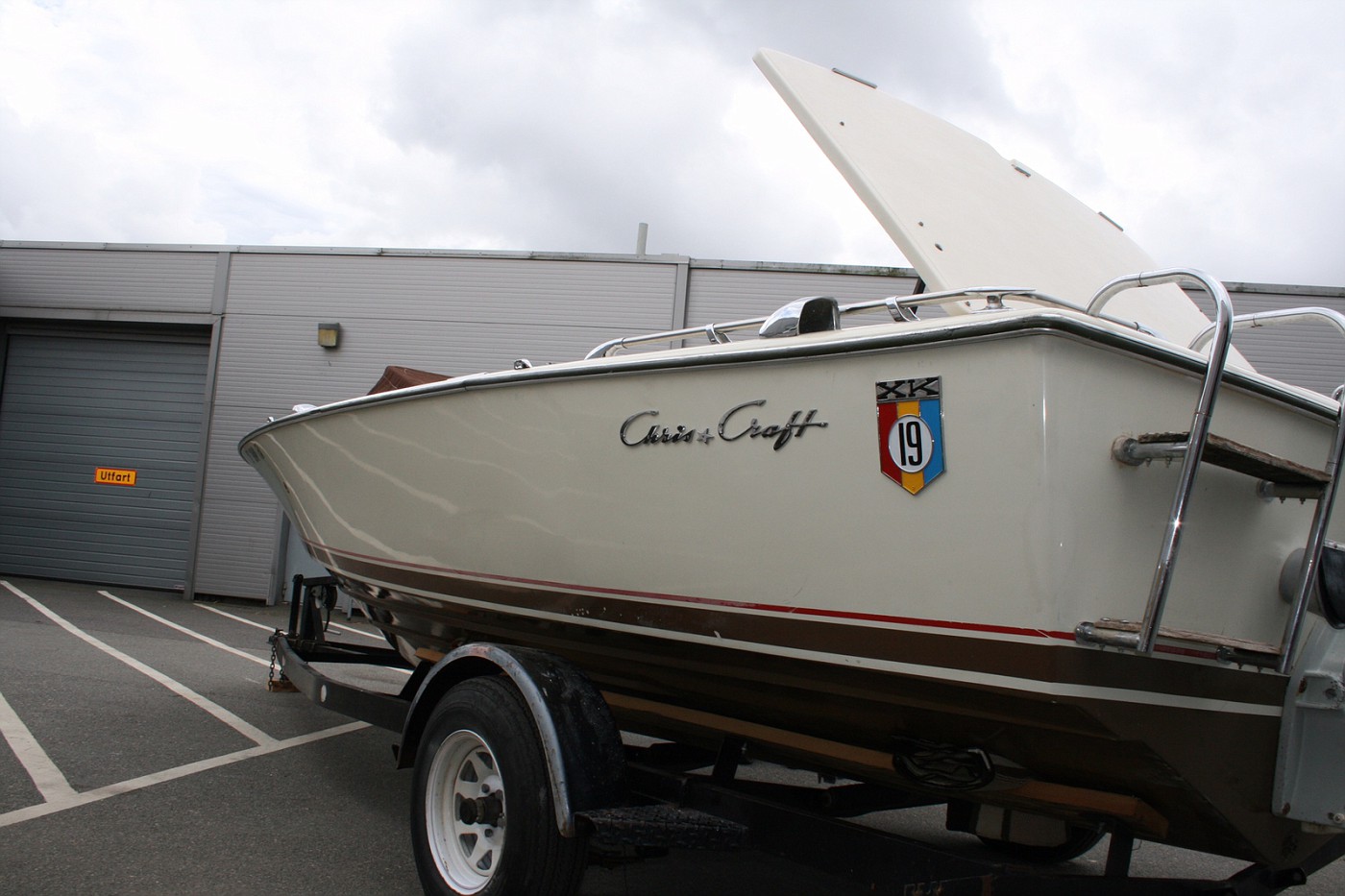 Hosted on Fotki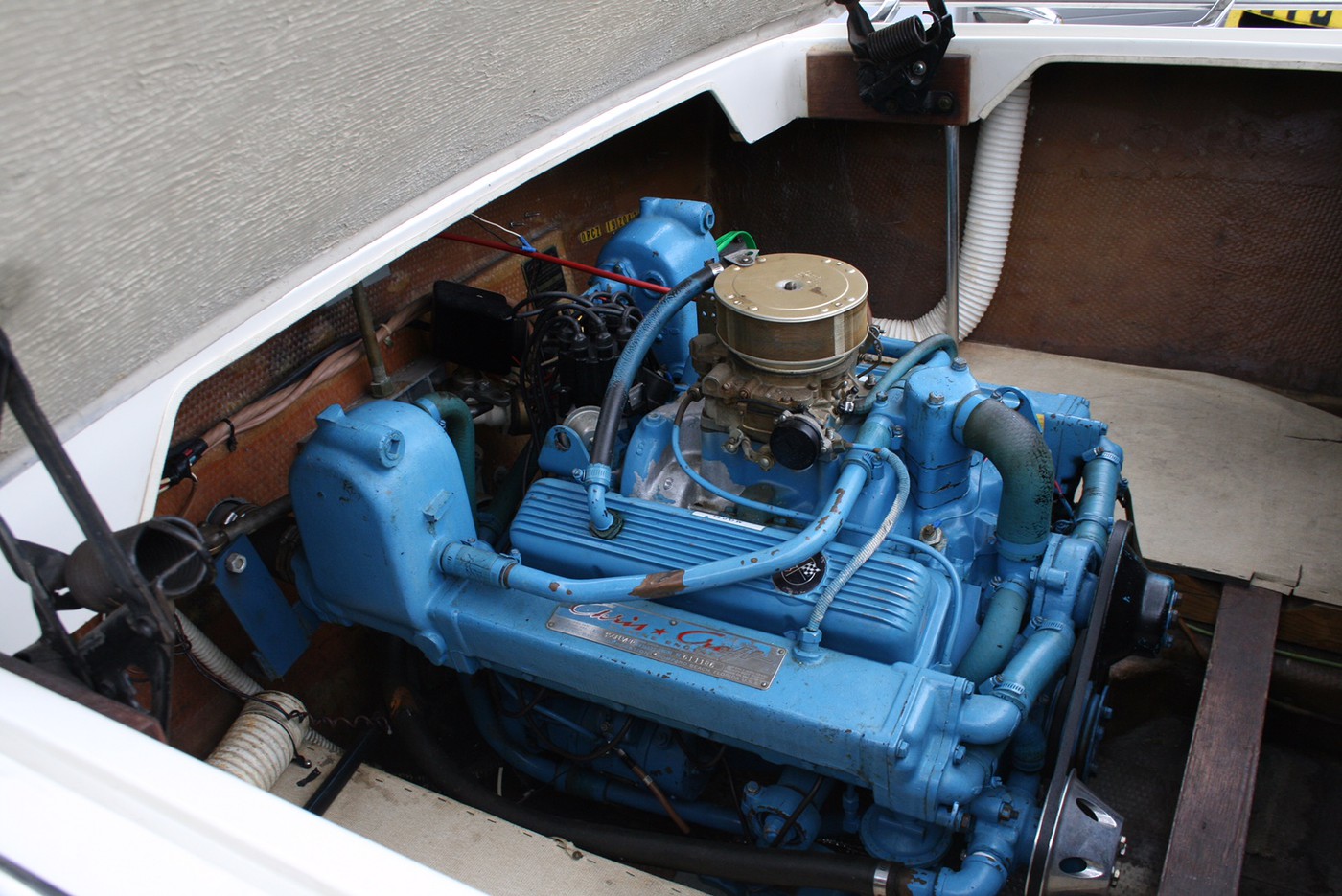 Hosted on Fotki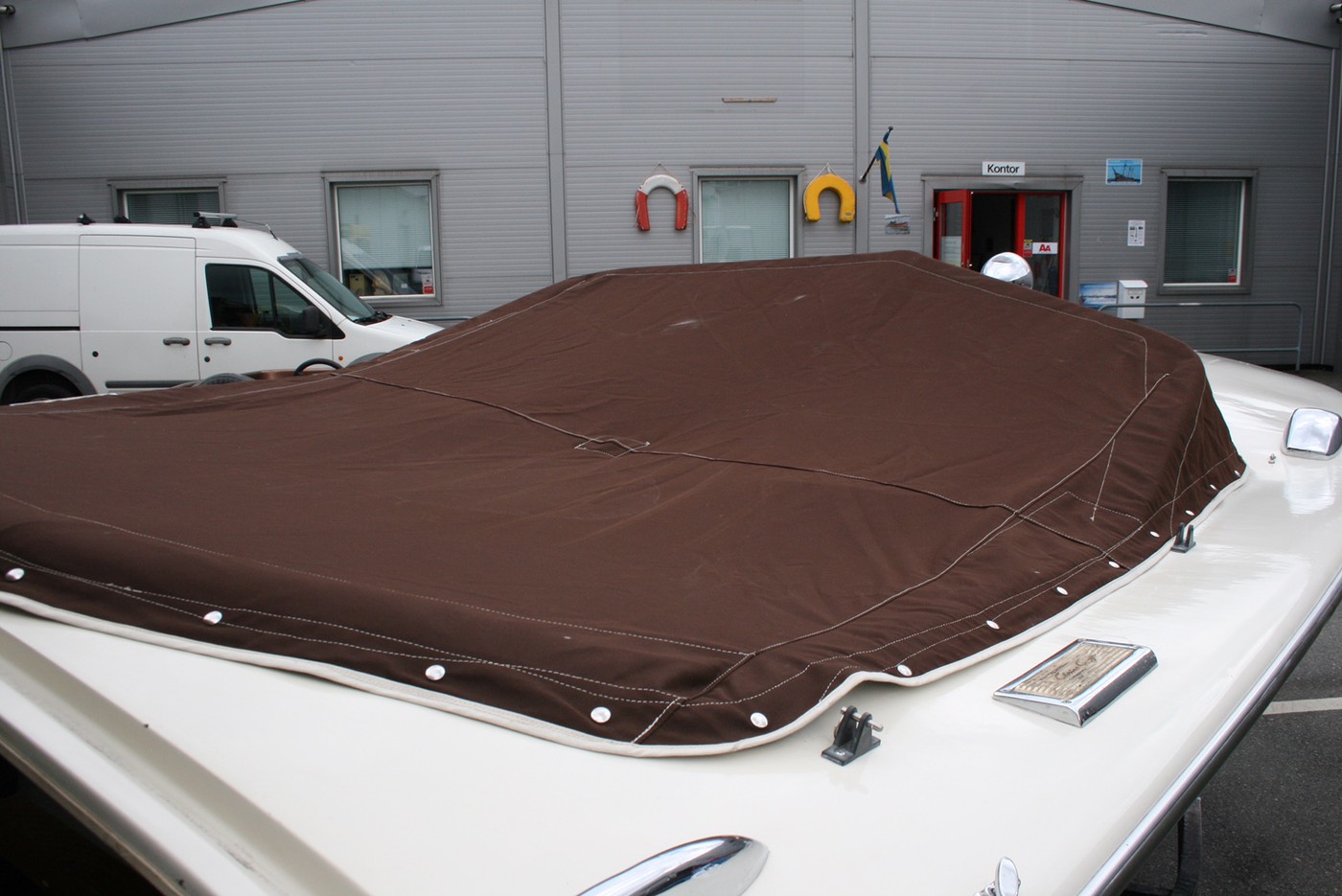 Hosted on Fotki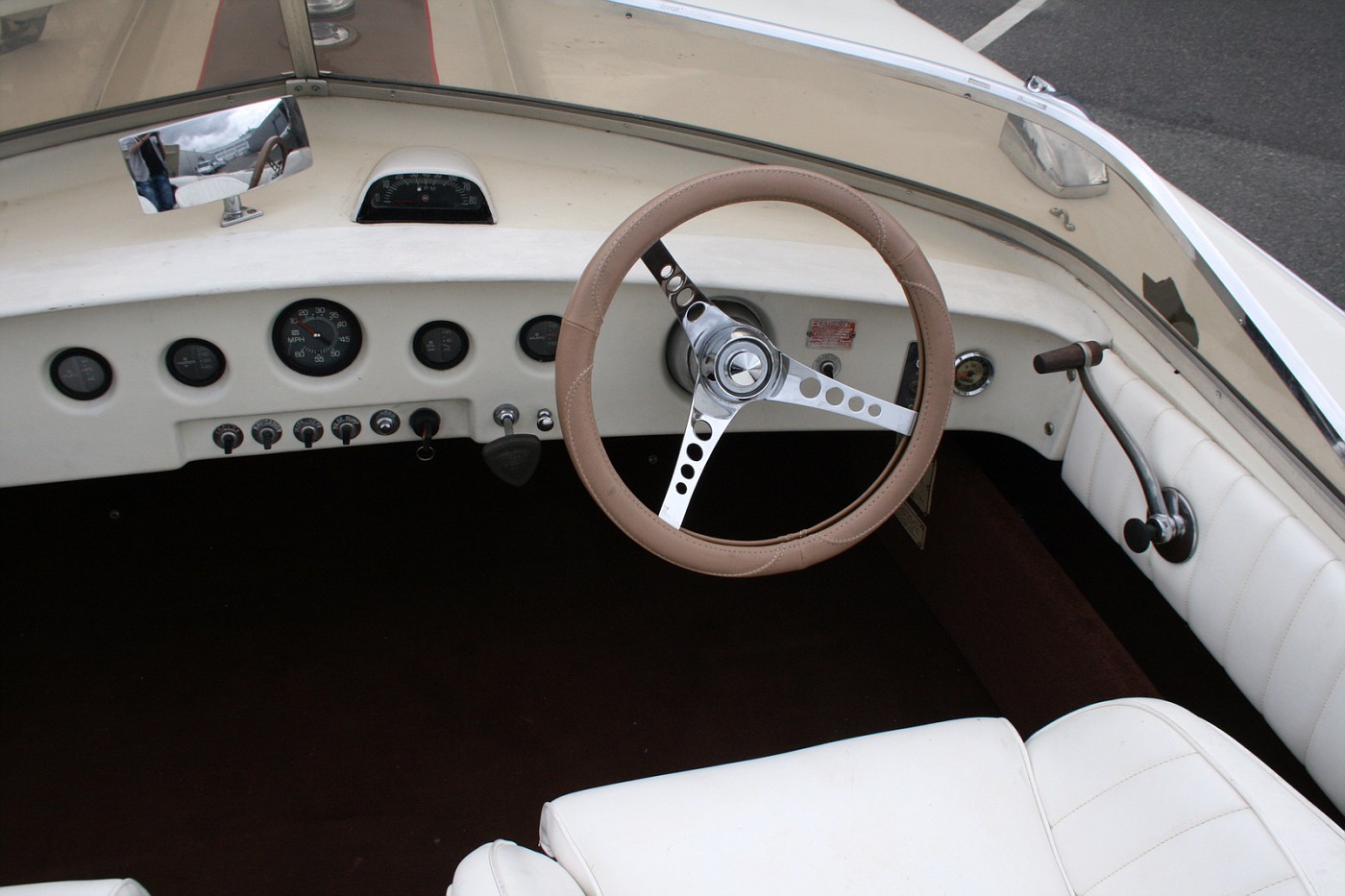 Hosted on Fotki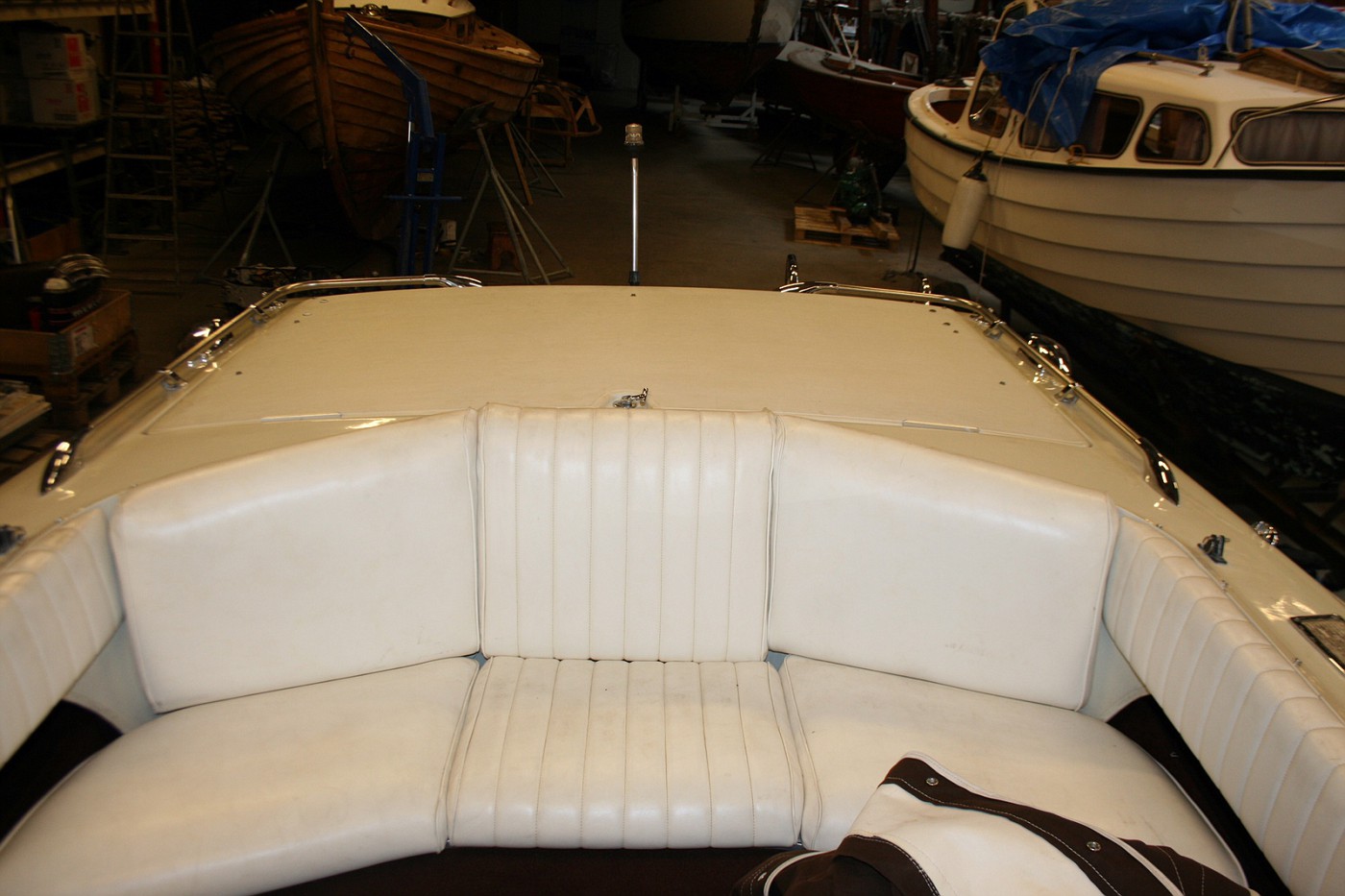 Hosted on Fotki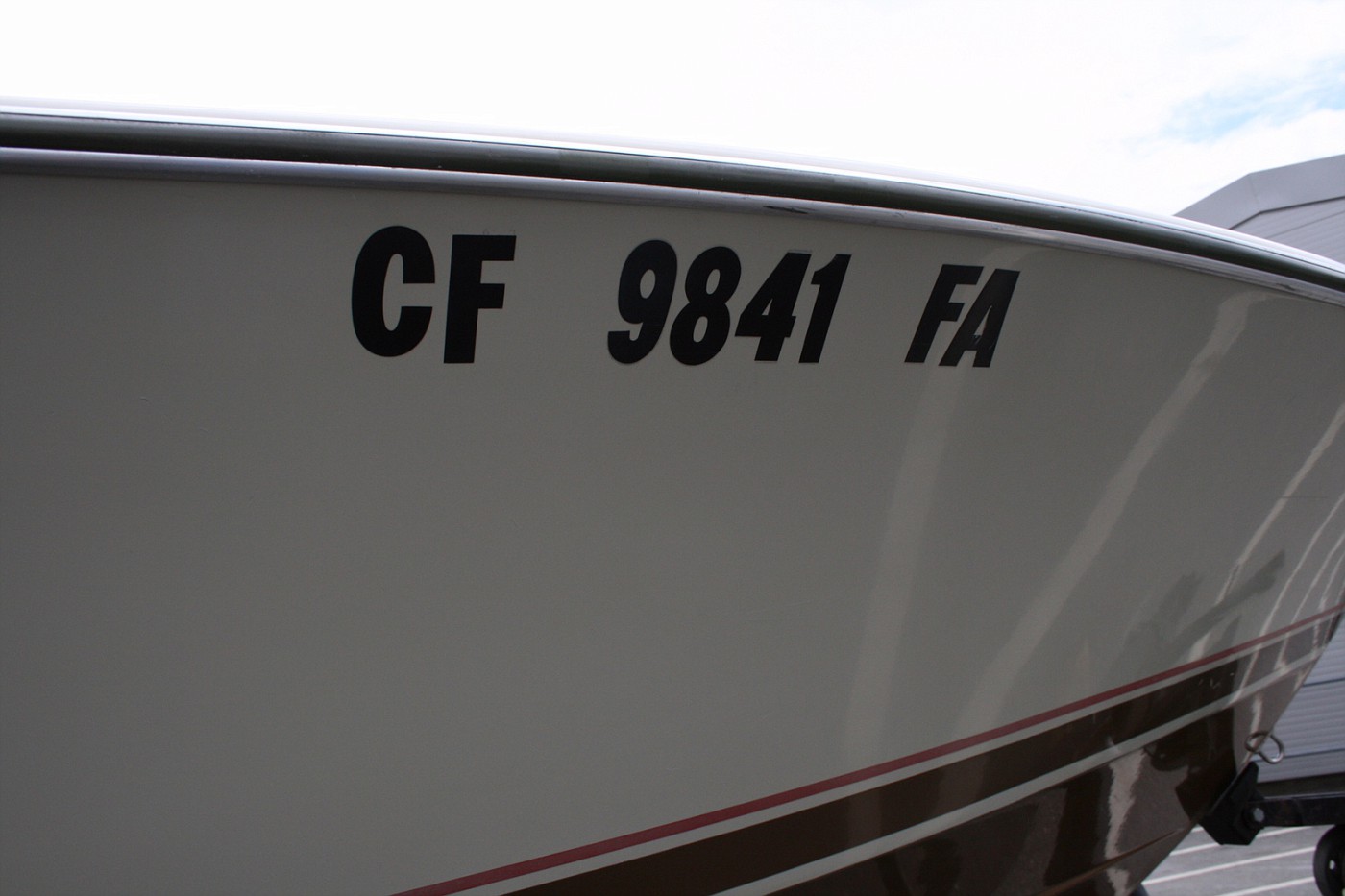 Hosted on Fotki