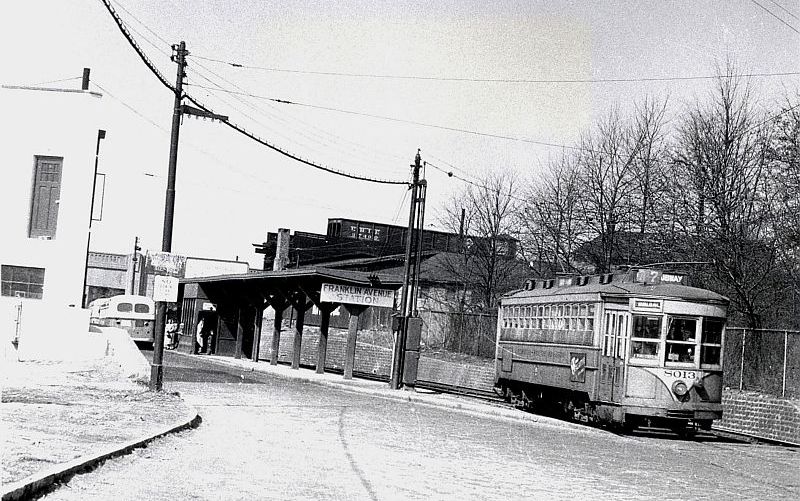 Also from the Geo. Conrad Collection is this photo of the
Franklin Avenue stub station
of the Newark City Subway. Originally the subway ended at the Heller Parkway station but after five years a WPA program extended the line about a quarter mile, to a "stub track" -- a "Y" track where cars could stop, switch trolley poles and continue in the opposite direction. Originally the line was to continue through the old Morris Canal all the way to Paterson, but the Town of Belleville put the kibosh on it. Ironically, in N J Transit's recent extension of the line, new track was laid along the path of the old stub track, continuing the line into . . . Belleville!
When Public Service replaced its aging fleet with the single-end PCC cars, though, a loop had to be constructed, so in 1953 the NCS was cut back one block and a new station constructed, after which the stub track and old station were abandoned. Below is a photo from the same collection showing one of the old cars making its final circuit on the new turnaround: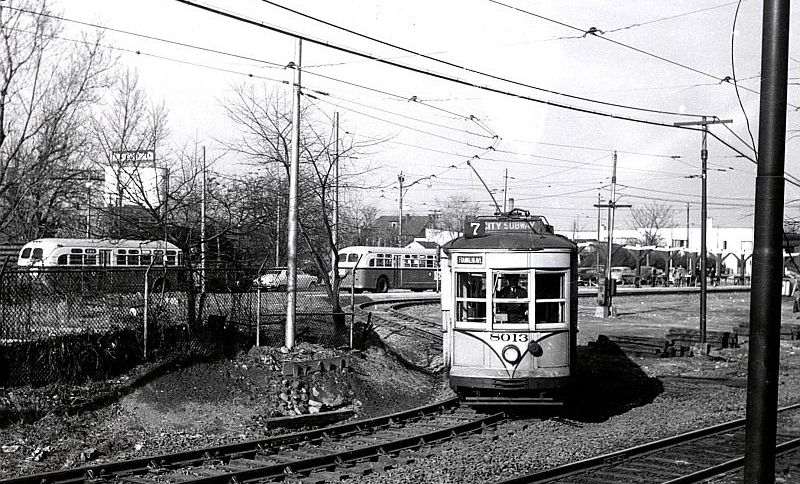 Below is a map of the NCS by J.H. Riley. His long out-of-print
The Newark City Subway Lines
is a fabulous reference. Note the spurs just past Penn Station that led to and from the Public Service Terminal and the Cedar Street Subway.