Enrico kindly sends this nice photo of the Ted Lewis Band on May 22, 1928 at the Orpheum.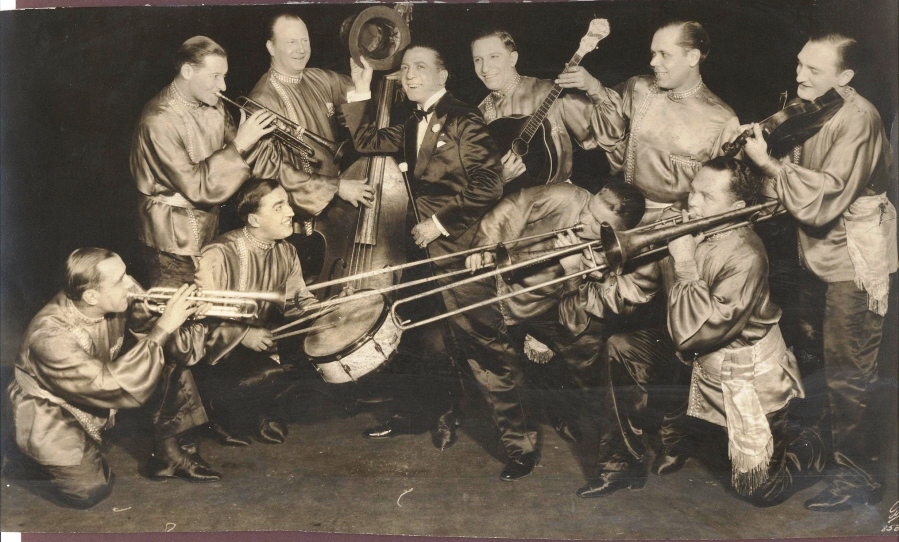 Enrico recognizes Ted Lewis and George Brunies. He asks who are the other guys?
During the period March - July 1928, Lewis wass in New York and recorded, among other sides, "I Ain't Got Nobody," "A Jazz Holiday," and "Clarinet Marmalade." Rust gives Walter Kahn and Dave Klein, t; George Brunies, Harry Raderman, tb; Ted Lewis, Don Murray, reeds; Frank Ross, p; Sol Klein, vn; Tony Gerhardi, bj, g; Harry Barth, bb; Jack Lucas, d. I don't see Don Murray. There is a one to one correspondence between the names and the guys in the photo: 2 t, 2 tb, 1 p, 1 g, 1 bass, 1 d, 1 vn.
Albert