There was a lot of  material in Rich's files that did not make it to the final version of his book,
Bix: The Davenport Album
with Jim Arpy and Gerri Bowers. Here is a photo in an unidentified location of Bix as a child with a dog and an unidentified girl.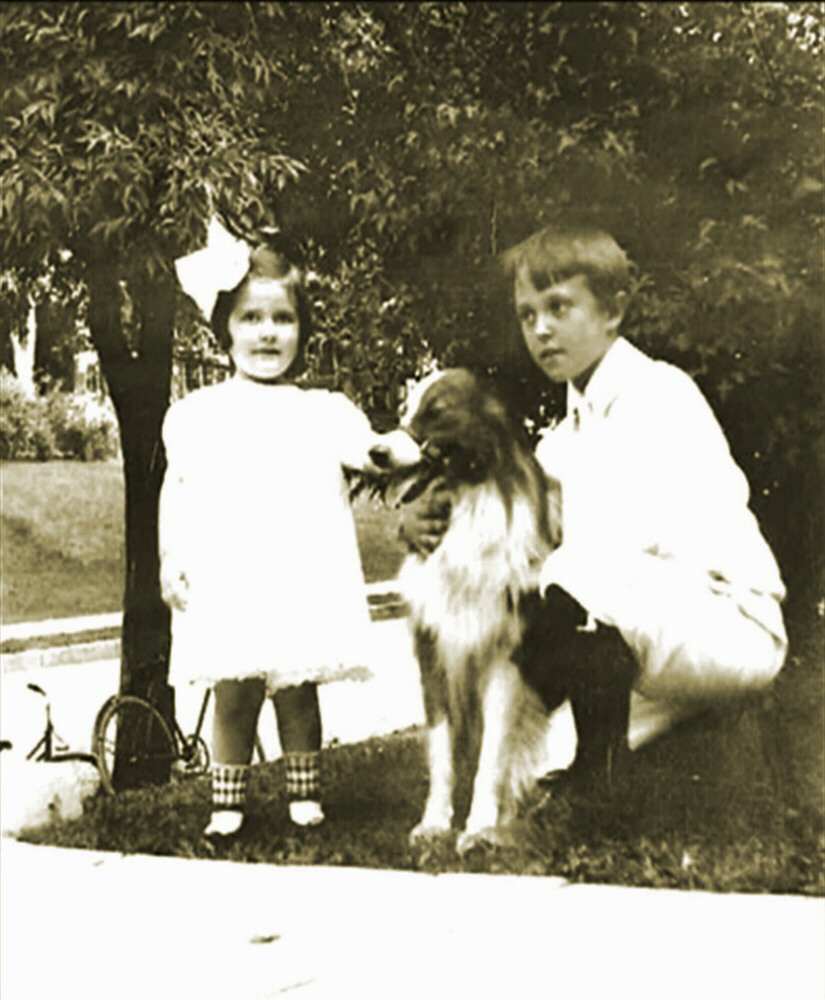 Take a good look behind the little girl. I think I see a house. Now take a look at this postcard of Tyler School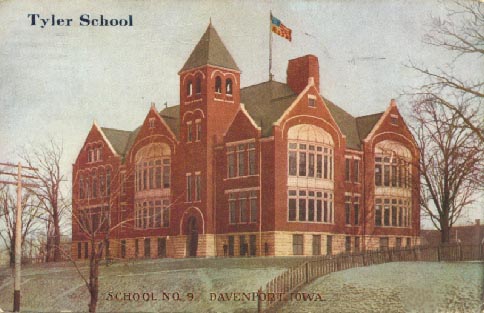 There is a photo of Tyler school in p. 674 of Rich' book. It is taken from the same angle as the postcard, but at a different time of the year (the trees have leaves in Rich's photo).
Gerri told us that "There were no houses on the east side of Grand Avenue between 1892 and the 1950s." See
http://www.network54.com/Forum/27140/message/1245271143
If what I believe to be  a house behind the little girl is in fact a house, then this photo could not have been taken in front of Bix's house at 1934 Grand Avenue. Here is an enlargement of the section behind the little girl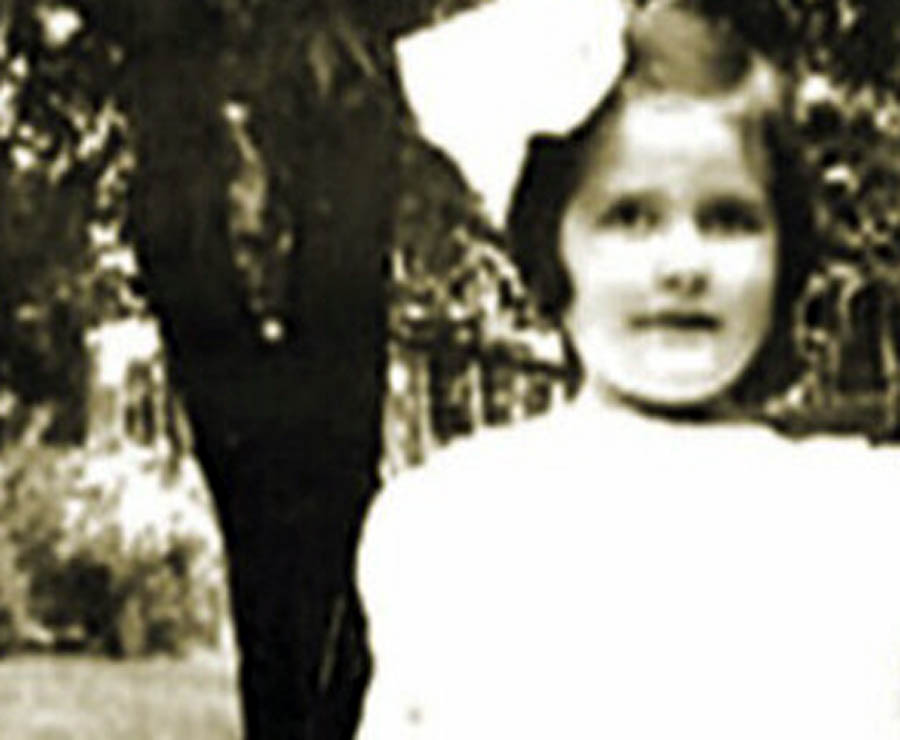 What do you guys think? A house? Gerri, are there photos of Tyler School in the Davenport School Museum? Maybe a shot of the school from across the street, where Bix's house is located, can help. Please take a look at what is available in the Davenport School Museum and in the Davenport Library. Another piece of data that can help would be a detailed architectural/engineering drawing of Grand Avenue around 1910 with precise locations of Bix's house and Tyler school. See what you can find, Gerri. Thanks very much for any data you can uncover.
Albert
This photo has been published previously as part of a video.
http://www.youtube.com/watch?v=WQnW8C8HeQs