It is well-known that Bix's last name is misspelled in various ways. A common misspelling is Beiderbeck. Another, uncommon, is Bidlebeck. But what  about Bix's first name misspelled? Just three letters, hard to make an error. But it has happened. Take a look at this Parlophone R127 record label.
Courtesy of Nick Dellow.
Bix's last name misspelled as Beiderbeck. Not a big deal. But Bix's first name misspelled as Bid!!
Evidently the error was caught because here is another scan of the record label of Parlophone R127 with Bix's first name correctly spelled.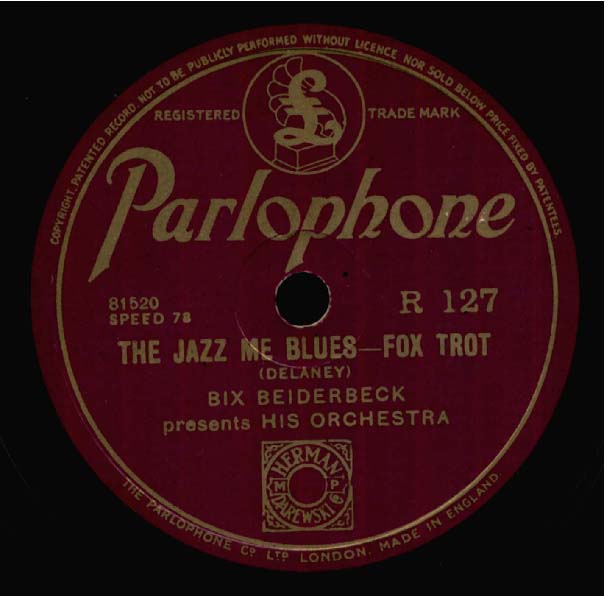 Noteworthy also is the credit given to "Bid/Bix Beiderbeck presents his orchestra." The credit in the original OKeh record label was to Bix Beiderbecke and His Gang.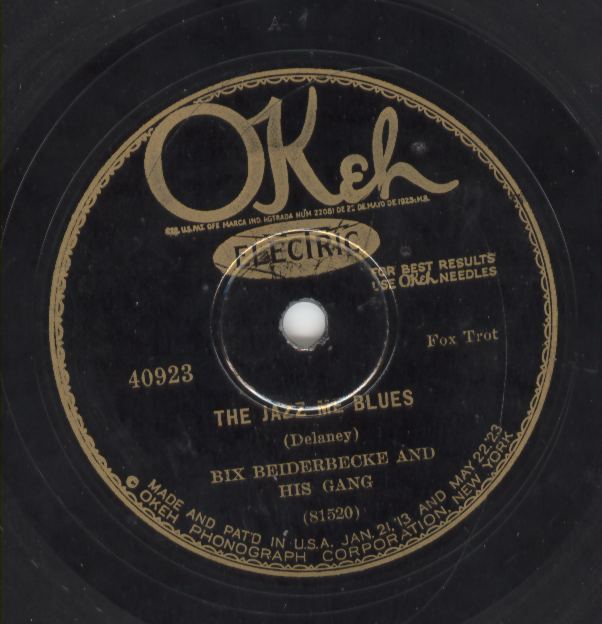 Here is an old posting with a bunch of record labels of  Jazz Me Blues/The Jazz Me Blues.
viewtopic.php?f=27140&t=1811&p=17744&hi ... one#p17744
One more on German Odeon: "Jazz-Me-Blues" with hyphens; "and his gang" translated  as "und seine gang." Google translates "gang" as "Bande."