.... the Wolverines in the Gennett studio. courtesy of Chris Barry. Thanks, Chris.
The front: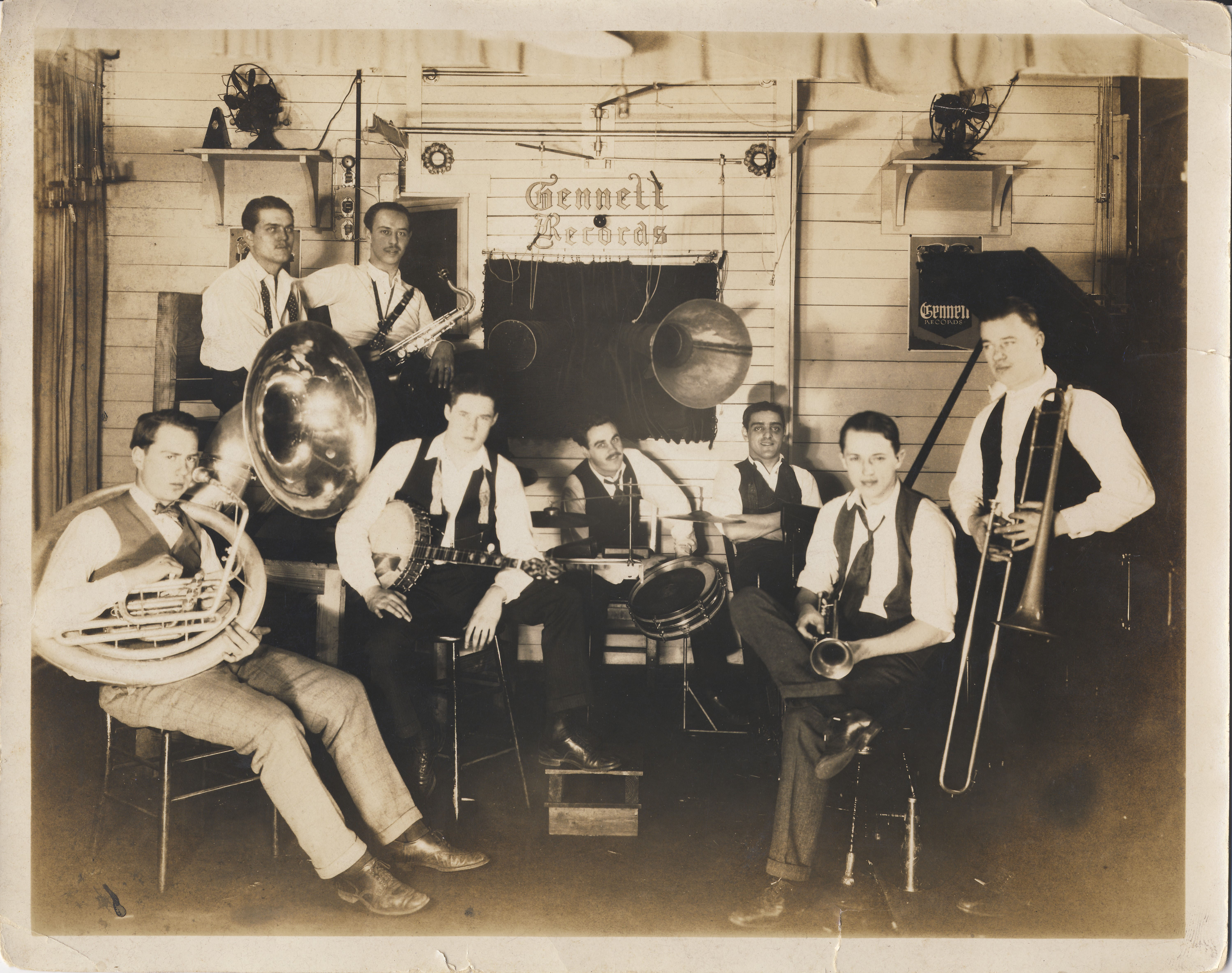 The back: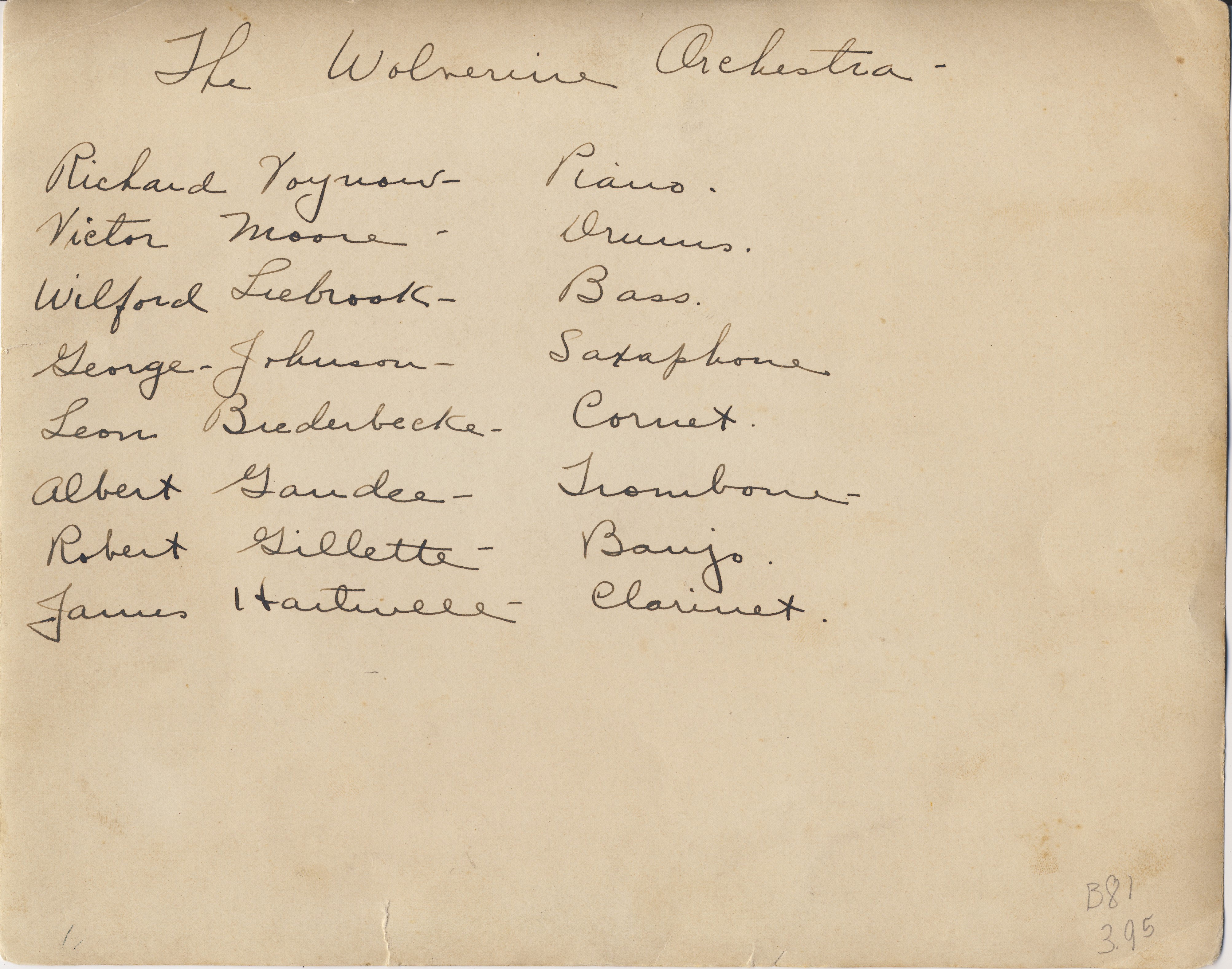 A couple of comments:
- from Chris: And the personnel listing on the back (misspellings aside) is interesting for its completeness and use of full first names. Way back when, not many people would have known Min's name was "Wilford."
- from me: Bix's hair is not parted in the middle and, unless it is the angle of the photo, his ears don't stick out much.
Albert