It was painfully slow and carried a small bomb load. It was the most modern scout/recon plane in the Polish Air Force in 1939. 
I am almost done with my 3rd Samurai. All the major areas have been base coated, washed and highlighted. I painted the eyes by applying a black line and 2 white dots on either end. It actually came out better than I thought. The green piping was tough to do. I touched that up several times and my paint kept hardening. I am pretty pleased with how this guy has turned out. Looks like I will have at least 2 Samurai to enter int he Miniature Figure contest held locally in May.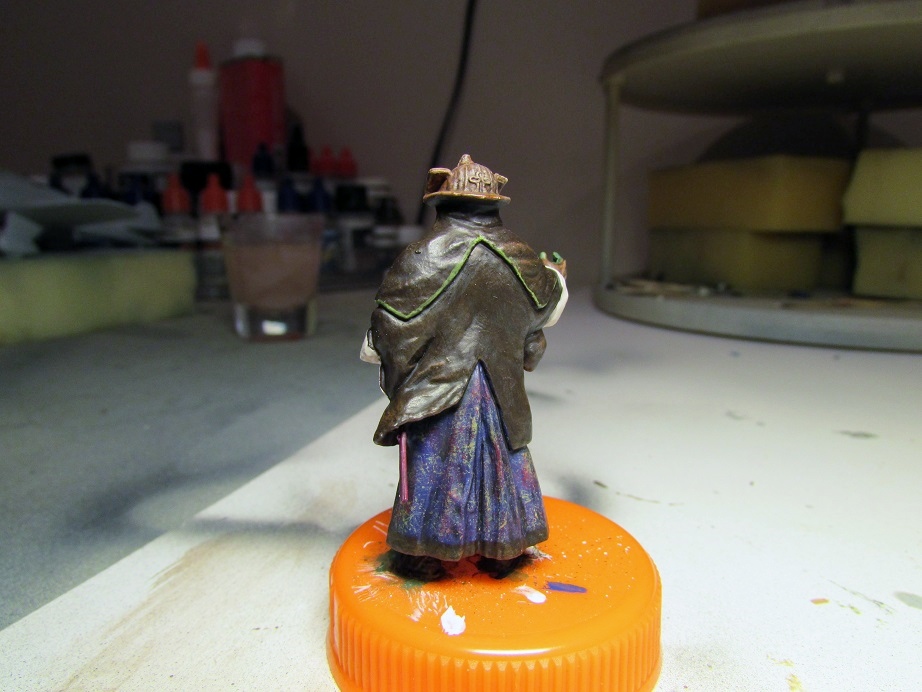 I applied the Japanese lettering to the white robe highlights. After that I applied black to the center and dark pink on the outside. I applied the crackling paint like I did for the other figures but in a larger area. Unfortunately it pulled the black undercoat and you can see the Orange plastic underneath. Ugh!! I will have to try to hide that with some rocks and plants.