1st particularity:
This Mare Nostrum (blue dial and blue shark strap), belongs to a lot of 10 units of Mare Nostrum, that O. Panerai in Firenze-I, gave for free to the Italian Navy's Commandos Unit -Com.Sub.In.-, as a gift to the first operator at every year training period, see
http://www.clubpanerai.com/index.asp?no ... &codice=15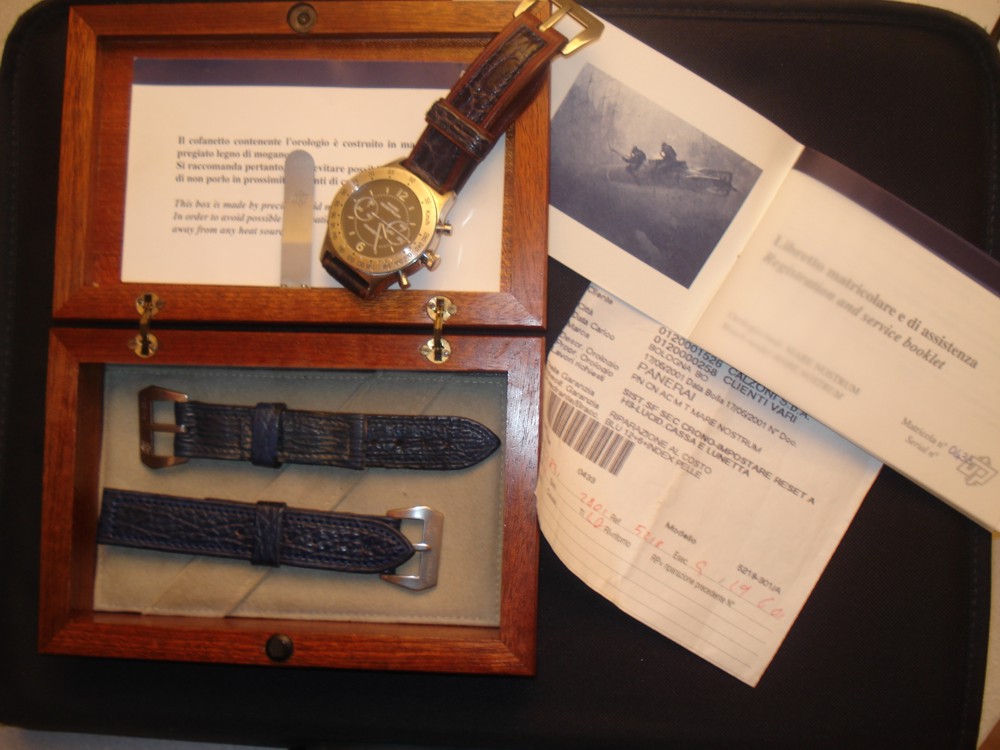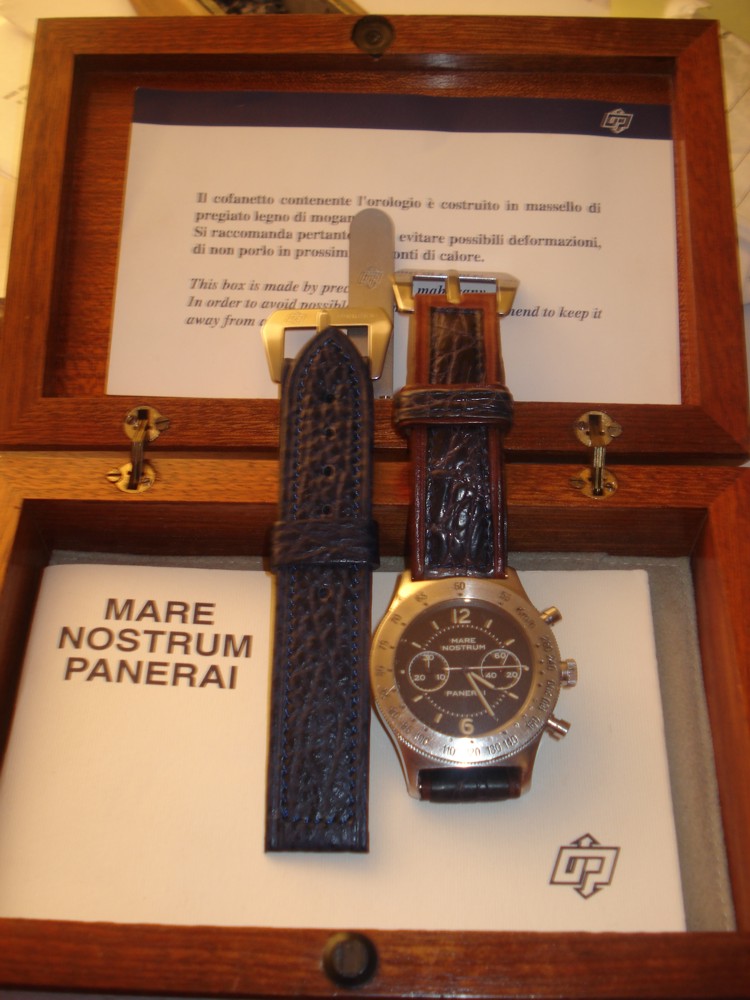 2nd particularity:
This Mare Nostrum, according the modification asked that time from the actual owner, an operator of the -Com.Sub.In.-, who received this watch, has the rest chrono hands at 3o'clock, instead of 12 o'clock , as all the watches, because in this way was more confortable for him, the view of the watch in his wrist, during the missions.
The watch is supplied also with the official document, issued in the 2001 by O. Panerai-Calzoni in Bologna-I, who certifie this modification.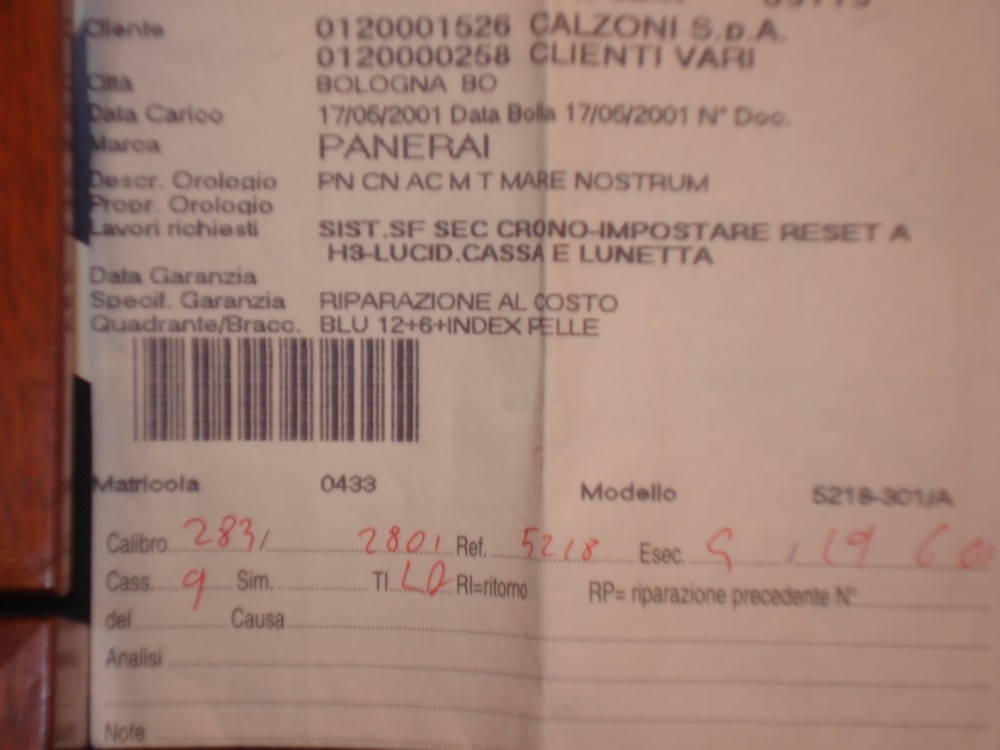 This watch is supplied with the wooden box, the documents, the warranty and 3 original straps (1 blue shark strap is in the photo) and, of course, all are genuine.
The price requested is Euro 15k, plus international shipping fees and payment, only with international bank transfer.