I often cited the statement by Bix's mother to the reporter of the Davenport Democrat and Leader.
"[color=#003300" size="4]"We can always tell when Bix's horn comes in," says his mother."We know everytime Paul Whiteman's orchestra is on the air and Leon knows we'll be listening in. The air is carried out by the other cornetist but the sudden perky blare and the unexpected trills-those are the jazz parts and they are Leon's."[/color]
Here is the page from the newspaper with the article of interest.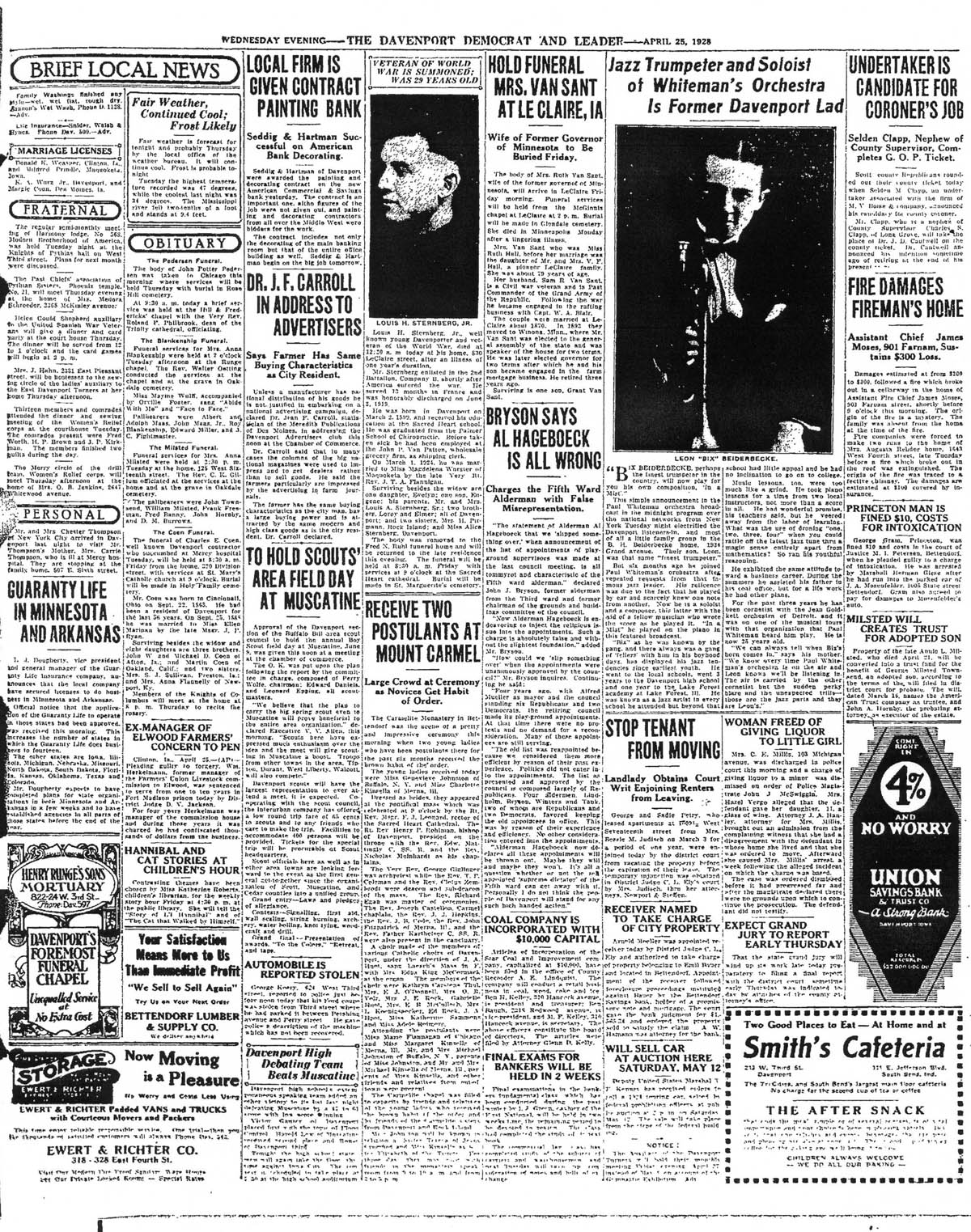 You will see that the date of this article is Apr 25, 1928.
The day before, Apr 24, 1928, the Davenport Democrat and Leader carried a story about the Paul Whiteman radio program over the NBC network (WOC, the local Davenport radio station was part of the network). Here is the piece.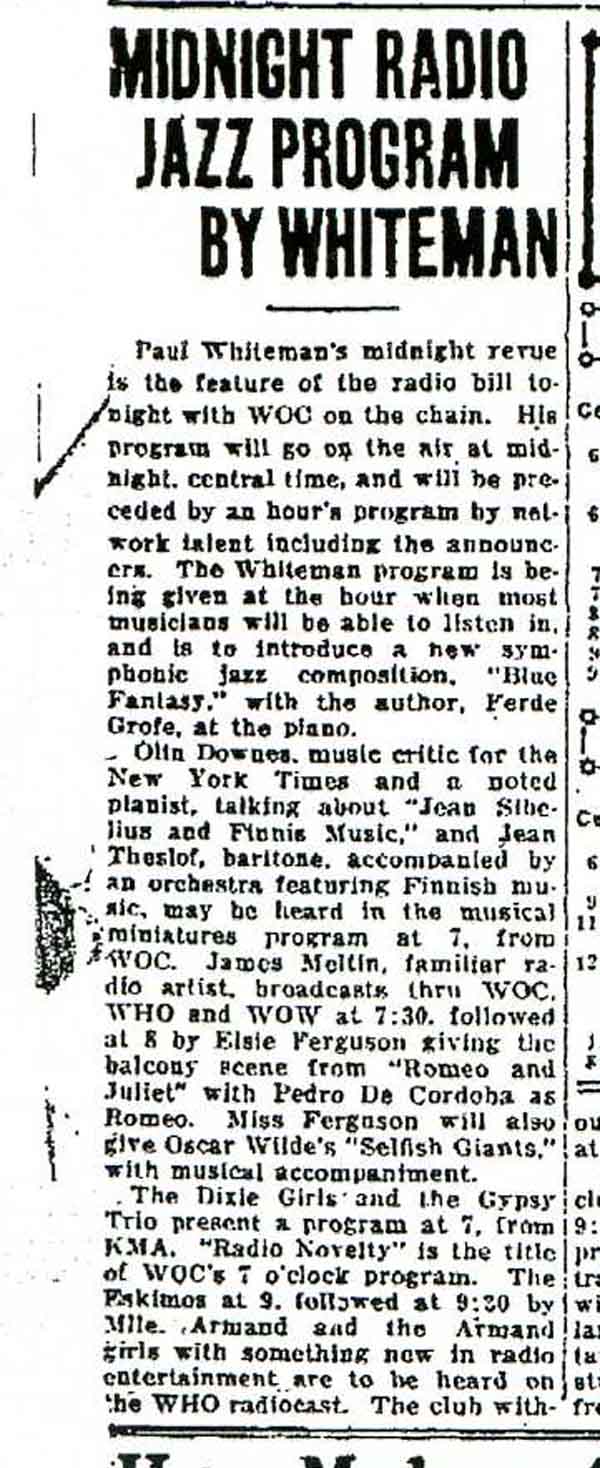 You will notice that Whiteman was going to play Ferde Grofe new symphonic jazz composition, "Blue Fantasy." It turns out that this is "Metropolis" which has the subtitle "A Fantasy in Blue."
Albert