Hi Albert,
This weekend I found two photographs of the Scranton Sirens from Russ Morgan's collection. His son, Jack, and I are very good friends, and I even played with Jack for the past 7 years with his orchestra before he stopped playing in 2011. Jack let me come over and take a look at what his dad had for photographs in his collection.
I contacted Vince when I was able to scan the photographs in when I got home, and I sent him the scans so he could check them out. Sure enough, the one photograph has Russ Morgan, Itzy Riskin, Mike Trafficante, and, yes, Eddie Lang in the photo! He said that he has never seen this photo.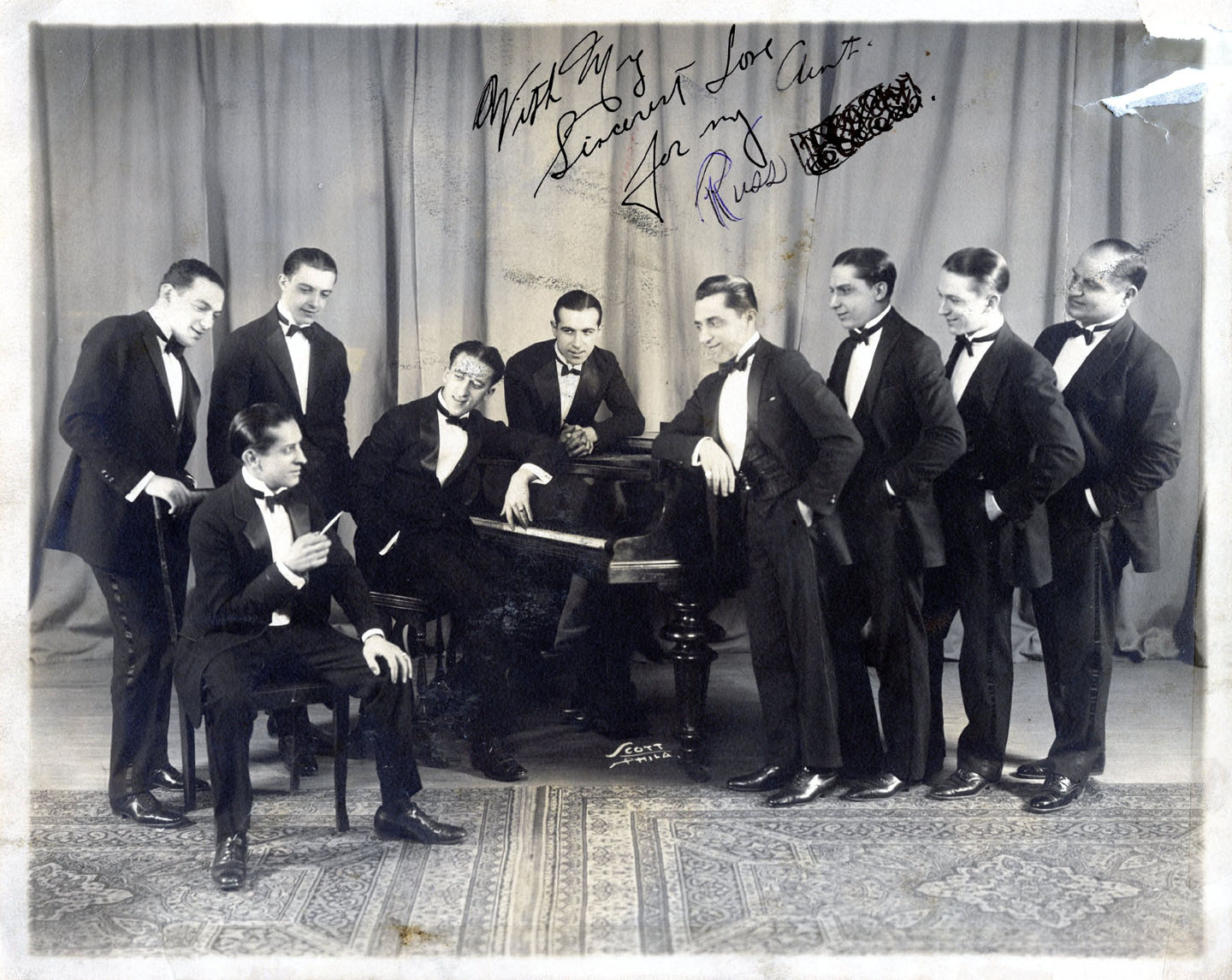 I also found another photograph of a quintet of the Sirens, with Russ appearing to be the leader. It reminded me of Specht's Orchestra with Guarante leading The Georgians.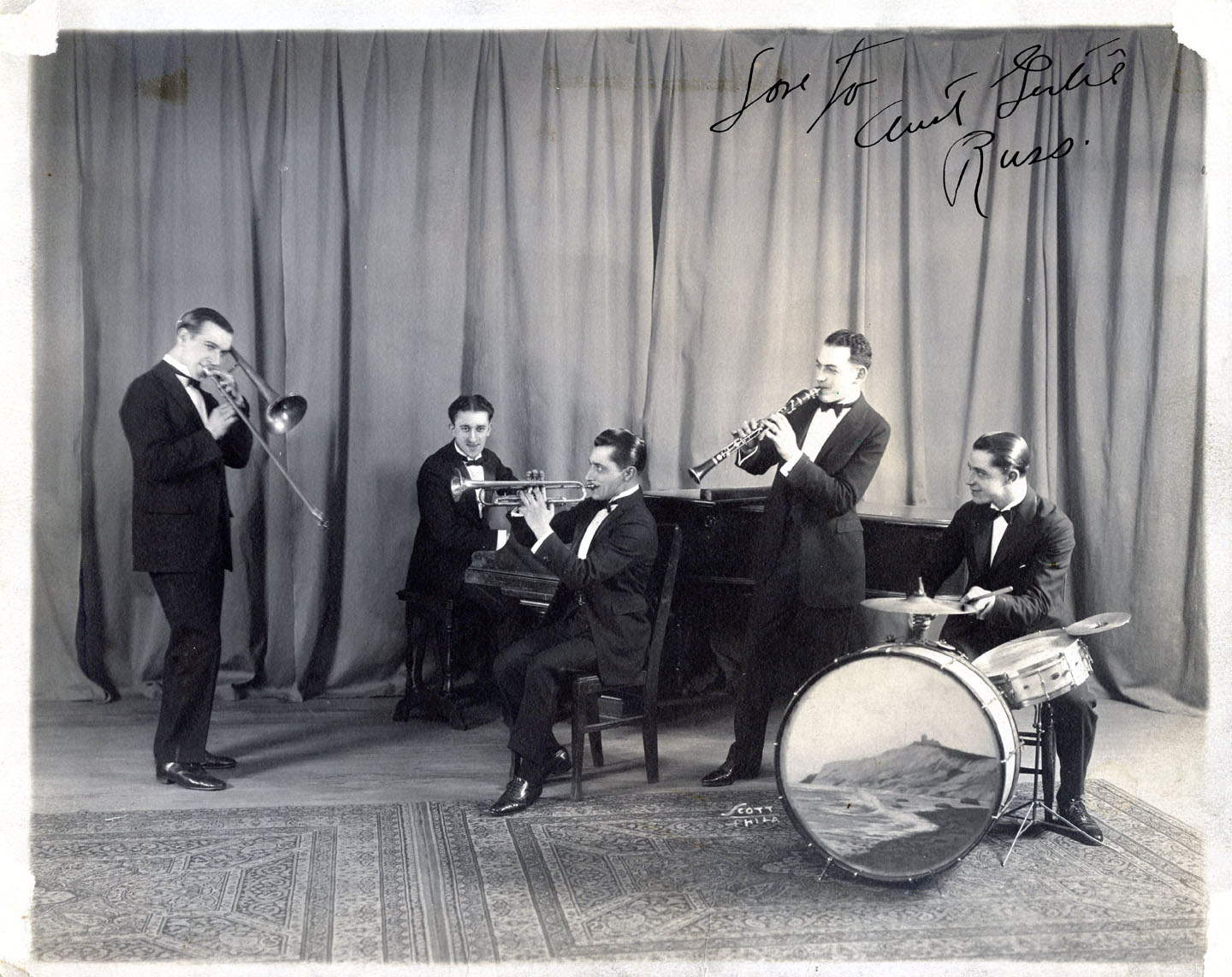 Speaking of Specht, one other photograph I have now is a 11x17 photograph of the Paul Specht Orchestra in the Congo Room at the Hotel Alamac, signed by Chauncey Morehouse! He had given this photo to Russ, and wrote on it, "To My Good Friend Russ, Sincerely, Chauncey Morehouse." One reason I know this is 100% authentic is because Chauncey drew an arrow pointing to himself, with the words "This is ME!!" written in the bass drum. As Susan Reed will point out, and Vince, Chauncey did this ALL the time with photographs and articles that he was in.
I found the quintet photograph to be interesting because the drummer is using a Barry Snare Drum, which were made in the Philly area. I have a photograph of Chauncey with the Specht Orchestra where he is holding a Barry Snare Drum in the photograph too. The Barry Drum Company must have had a deal with the local photography studios to use their drums with the bands being photographed in the area. It would be neat to look into this more, especially with checking out photographs of other groups in the 20's from the Philly area.
I'll send the two photos in another e-mail, and you can attach them to this message. It still shows that there are items still out there today from so many years ago, and you never know when you will stumble upon them. Rich Johnson was always like that here in the Quad Cities with his Bix research. He always knew there was still something out there about Bix to be found, and he was always right!
Take care,
Josh Duffee