Frank Trumbauer enlisted in the Navy on May 29, 1918 and received an honorable discharge on Jan 14, 1919. He went back to St. Louis where he began his career as a professional musiclan. From April 1919 to the end of 1922, Tram was a member of the following bands: Al Sarli, Joe Kayser, Jansen-Trumbauer. Gene Rodemich, Trumbauer and Maurie Sherman.
In Jan 1923, Trumbauer joined the Benson Orchestra of Chicago. There was an announcement in the New York Clipper, 20 December 1922.
Scroll down the page.
http://tinyurl.com/paptvts
The article provides information about the band recording for Victor. Indeed, on Jan 29, 1923, the band recorded two numbers: "Down in Maryland" (composed by Bert Kalmar and HarryRuby, issued as Vic 19022) and "Trot Along" (rejected).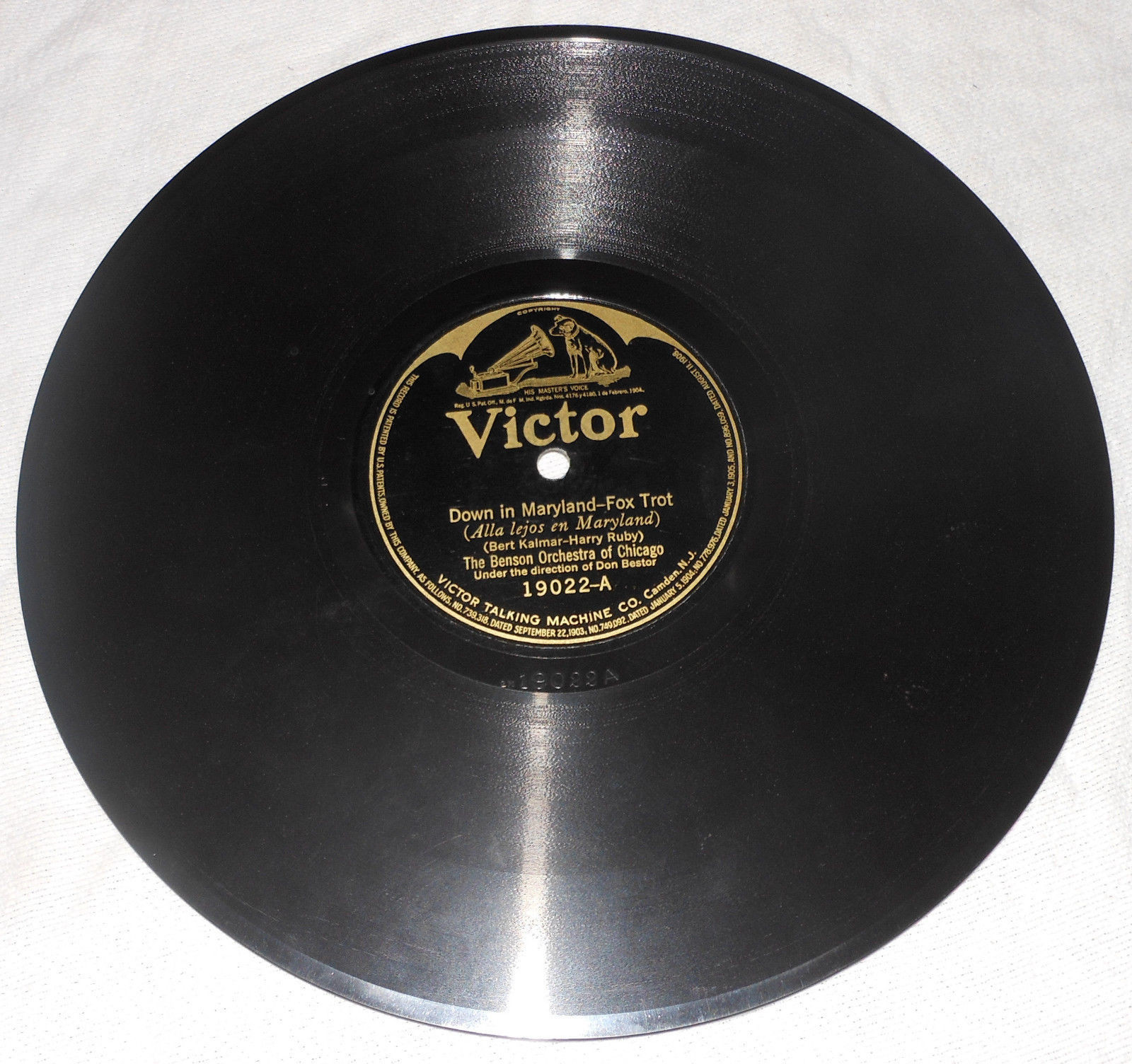 Here are the vital statistics for the recording of "Down in Maryland."
http://adp.library.ucsb.edu/index.php/m ... n_Maryland
A realmedia file of the recording is available in the redhotjazz archive.
http://www.redhotjazz.com/Songs/benson/ ... aryland.ra
Trumbauer left the Benson orchestra and was with the bands of Joe Kayser, Ted Jansen, Gene Rodemich, Ray Miller and the Breeze Blowers.
By the time Trumbauer was given the leadership of the Arcadia Ballroom orchestra in Sep 1925, he was a seasoned veteran.
Albert
PS I always get a kick of Trumbauer's photo as a "dancing saxophonist."
PS2 If you wonder why this posting, the answer lies in my next WBIX program: "Trumbauer before Bix."