Steve H kindly sends information about the last recorded public appearance of  Red Nichols. Here are two pages of Nichols's chronology.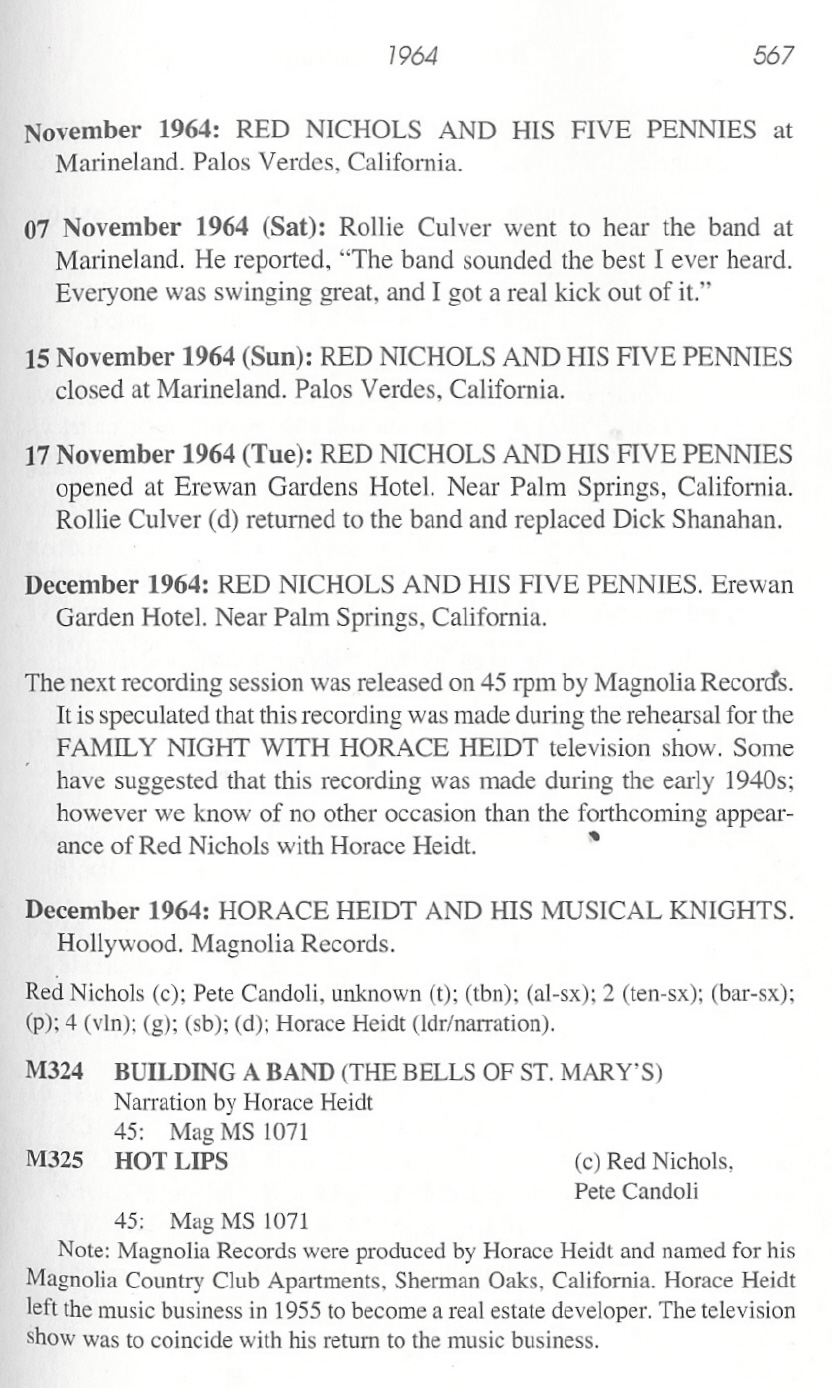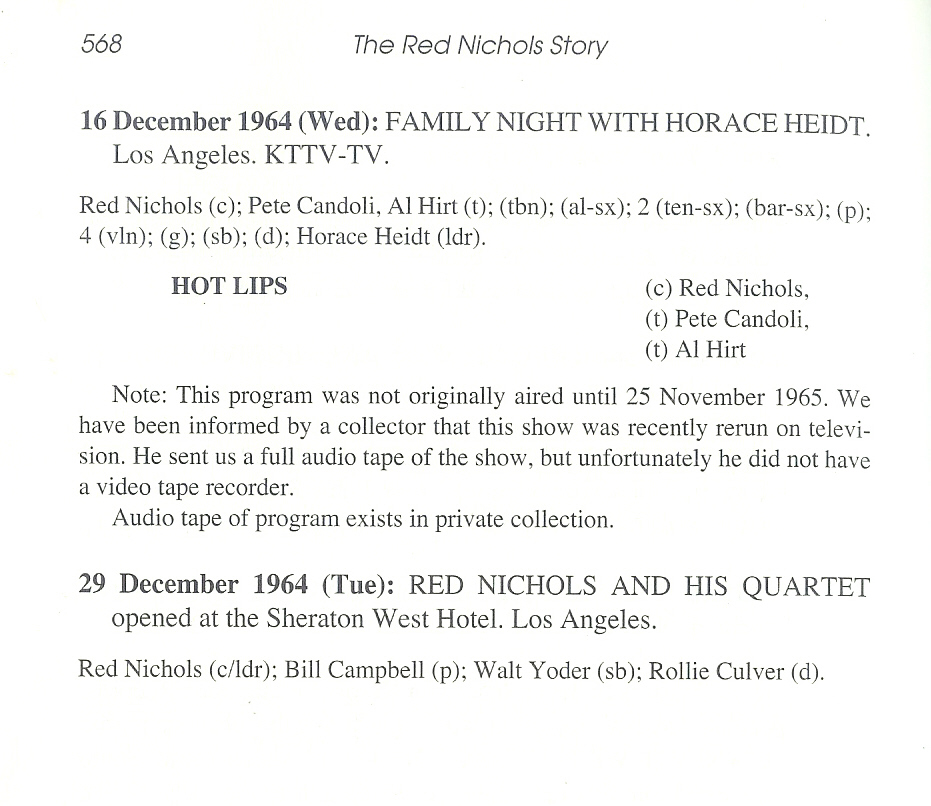 It will be seen that the last recorded public appearance of Red was on Dec 16, 1964 over Los Angeles TV station KTTV. The program was not aired until Nov 25, 1965, several months after Red passed on (Jun 28, 1965).
Steve provided the link to a 5-min clip of the TV program where "Red, Pete Candoli and Al Hirt get into a "battle of the trumpets"  playing "Hot Lips."[A very different approach than the muted trumpet of Henry Busse playing his signature tune with Paul Whiteman!] [Why does "Hot Lips" remind me of "Sweet Sue"?]
http://www.youtube.com/watch?v=Aea21Btwf-4
A question for the trumpet specialists. What brand and models of horns are the three guys playing?
Thank you, Steve.
Albert