From "Nathaniel Shilkret, Sixty Years in the Music Business" by Nathaniel Shilkret, edited by Niel Shell and Barbara Shilkret.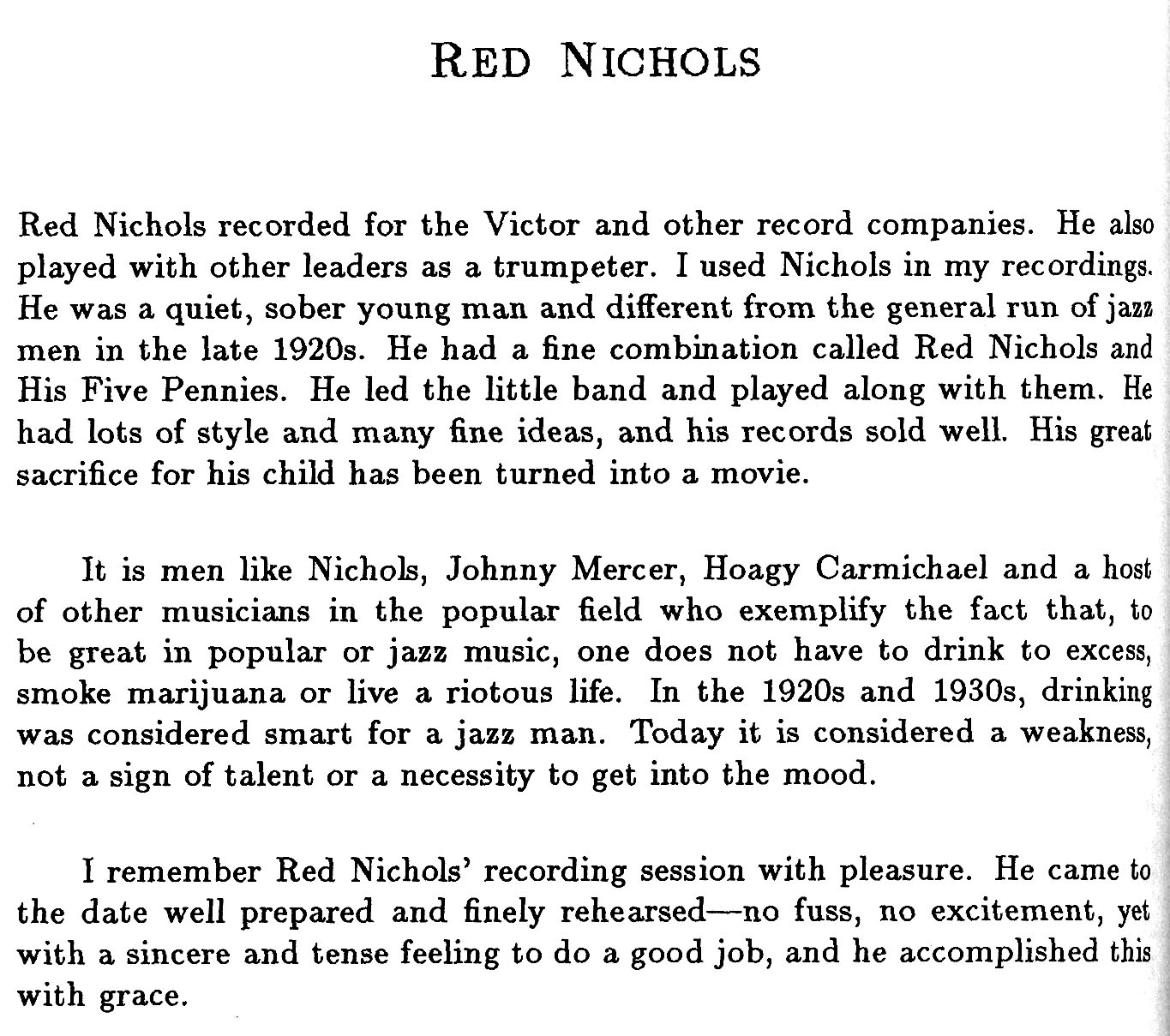 Shilkret tells us that Nichols was "different from the general run of jazz men from the late 1920s." That may account for the unfair maligning of Red Nichols by some of the musicians he played/recorded with.
As far as I know, Red never recorded with Nat Shilkret's  orchestra. Was Nat Shilket the music director for  some of the following  Victor sides?
Red and Miff Stompers - Feb 11, 1927 Delirium/Davenport Blues  Vic 20778
Red and Miff Stompers - Oct 12, 1927 Slippin' Around Vic 21397 Feelin' No Pain Vic 21183
Red Nichols' Stompers - Oct 26, 1927 Sugar/Make My Cot ... Vic 20156
Red Nichols and His Orchestra - Jun 21, 1928 Harlem Twist/Five Pennies Vic 21560
Red and His Big Ten Nov 18, 1930 - That's Where the South Begins/I'm Tickled Pink with a Blue-Eyed Baby  Vic 23026
Red and His Big Ten Jan 5, 1931 - At Last I'm Happy  Vic 23033
Albert