On Dec 31, 1931, Ludwig Elias Gluskin and Elizabeth Ledginszky went to the Mairie du 9eme arrondissementand got married. Here is the Certificate of Marriage issued by the vic-consul of the US in France in 1931.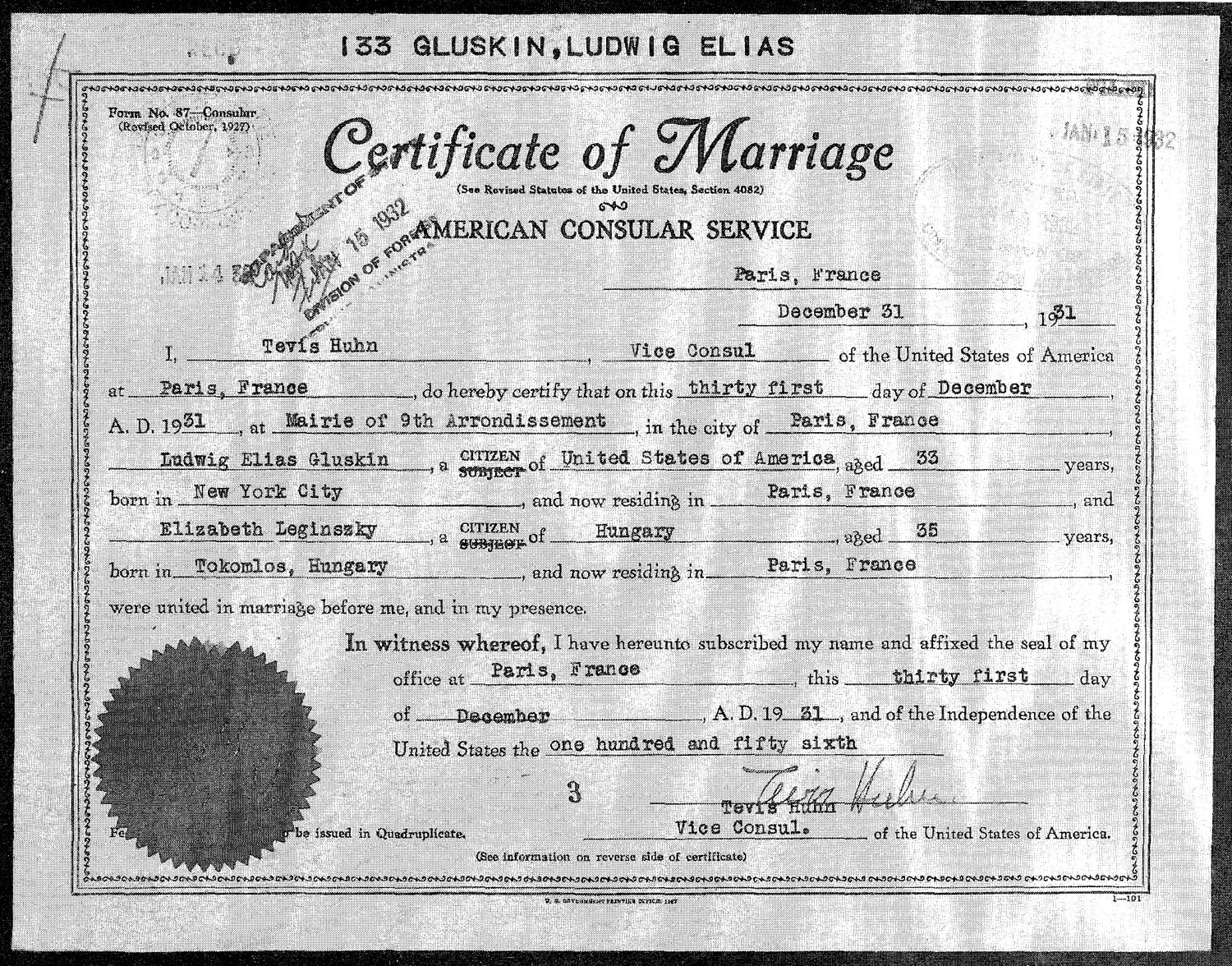 Two comments.
1. Note that the certificate includes the phrase "and of the Independence of the United States the one hundred and fifty sixth." 1776 plus 156 yields 1932, not 1931. Since this was the last day of 1931, is it possible that whoever typed the document was already thinking of 1932?
2. On Dec 31, 1931 I was living on the Rue des Martyrs in Paris. According to the New York Times,
<em>The Rue des Martyrs starts at the Notre-Dame-de-Lorette Church and ends near the Place des Abbesses. The busy Boulevard de Rochechouart slices the street in two at the Pigalle Métro, and divides it between the 9th and the 18th Arrondissements. Both parts blend the coziness of a village frozen in time and the vitality of a neighborhood described as "bobo," or bourgeois bohemian.
</em>I am pretty sure I was living in the 18th arrondissement, but there is an outside chance that it was the 9th arrondissement. I don't have my birth certificate easily available, but if it was the 9th arrondissement, it is possible that my father was in the same office as Lud Gluskin, my dad registering my birth in March and Lud getting married in December.
Albert