French Bixophile Jean Claude points out that the record label of one of his copies (one acquired recently) of "In A Merry Oldsmobile" is slightly different than the one I posted in the Bixography and the one he has had in his collection for some time.
Here is the label of Jean Claude's new copy of the record.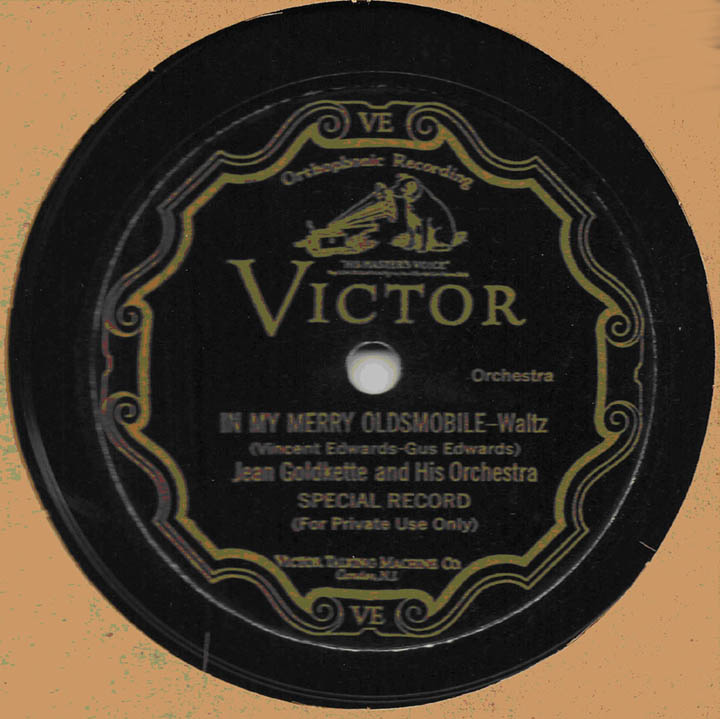 Here is the label in the images section of the Bixography.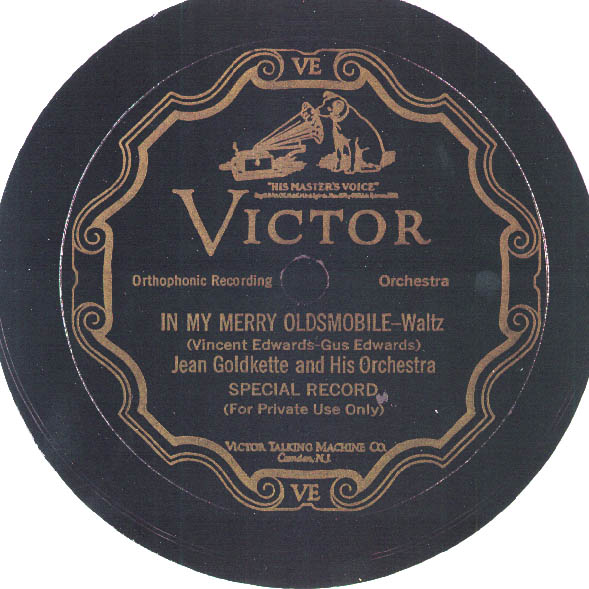 Jean Claude points out that the phrase "orthophonic recording" is located above the image of Nipper in the first image, whereas the phrase is located to the left of the spindle hole in the second image shown above.
As discussed in
http://ms.cc.sunysb.edu/~alhaim/Article ... #MerryOlds
there was only one take of the recording as a waltz.
Jean Claude writes that the edition  "orthophonic record" above the Nipper seems to be a second pressing issued some years later. Jean Claude's suggestion is compatible with what is written in
http://majesticrecord.com/labelsvictor.htm
"As the electric era kicked in Victor changed the labels once again to the "Scroll" label, which ran from 1926-1937.  The earliest variety has the catalog number on the bottom.  It would soon move to the right of the hole and the words "Orthophonic Recording" would remain left of the hole.  These words would them get moved to above the trademark (1928-29). "
Does anyone know for sure if two pressings of Goldkette's "In A Merry Oldsmobile" were made, one in 1927 and the other in 1928-29? Jean Claude thinks this would be surprising since "In My Merry Oldsmobile"  is a "special record" commissioned by General Motors for the 1927 convention in Detroit.
Jean Claude asks about the statement on the label "For Private Use Only." My guess is that it was not supposed to be sold commercially in stores nor to be broadcast over radio stations. No?
Albert