In his biography, "Hot Man, The Life of Art Hodes" by Art Hodes and Chadwick Hansen,
I found the following statement.
<em>Art Hodes is one of the last survivors of the generation of white jazz musicians who learned their trade in Chicago in the twenties. The list of musicans he has played with reads like a jazz hall of fame. It includes Louis Armstrong, Bix Beiderbecke ...</em>
There is one reference to the circumstances whereby Bix and Hodes played together. It was at The Cellar in Chicago, when Bix sat with Wingy Manone's band while Art Hodes sat at the piano.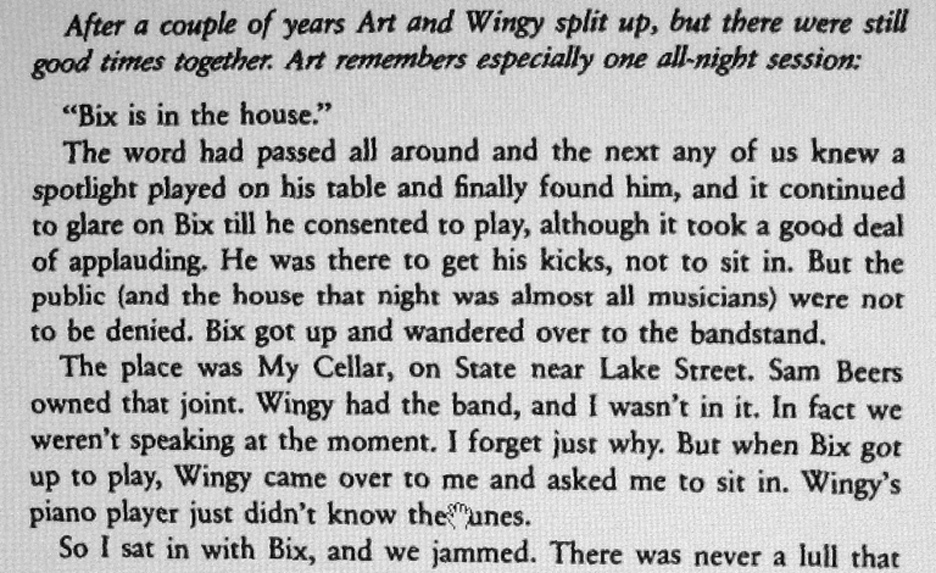 /

/
There is a reference to this in Sudhalter and Evans,  Feb 2, 3 1930.
Albert