From Liberty magazine, vol. 1, no.14, Fall 1974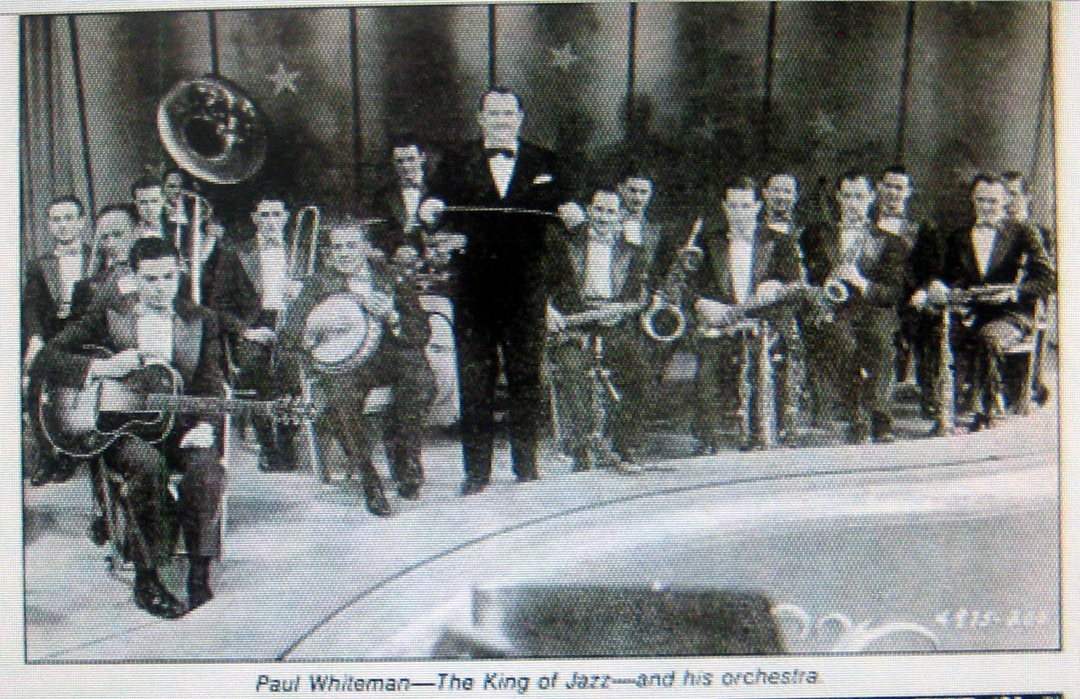 <a href="http://bixography.comWhitemanOLibertyMagazineAutomn1973.jpg"></a>
1. Where are all the violinists? Could the image be just a piece of a bigger photo? Does not seem to me to be the case.
2. According to Don Rayno, Eddie was with the Whiteman band from May 1929 to May 1930. Jimmy was with Whiteman from Apr 1927 to Feb 1928. Trumbauer joined Whiteman on Oct 27, 1927. Goldfield  joined Whiteman in April 1928. The four of them are in the photo. How come? (Goldfield is in the back row, second to the right of Whiteman. Eddie is in front on the far left. Tram is in the front row, second from right. Jimmy (at least he looks like Jimmy to me) is in the front row, third from right.)
3. The trumpet guys are in the back row on the right hand-side. From left to right I see Margulis, Goldfield and two more guys. The one behind Trumbauer and just to his right has ears sticking out and resembles Bix, but the hair does not look like Bix's.
What is going on?
Albert