Thanks for your generosity, Enrico. Fantastic photo.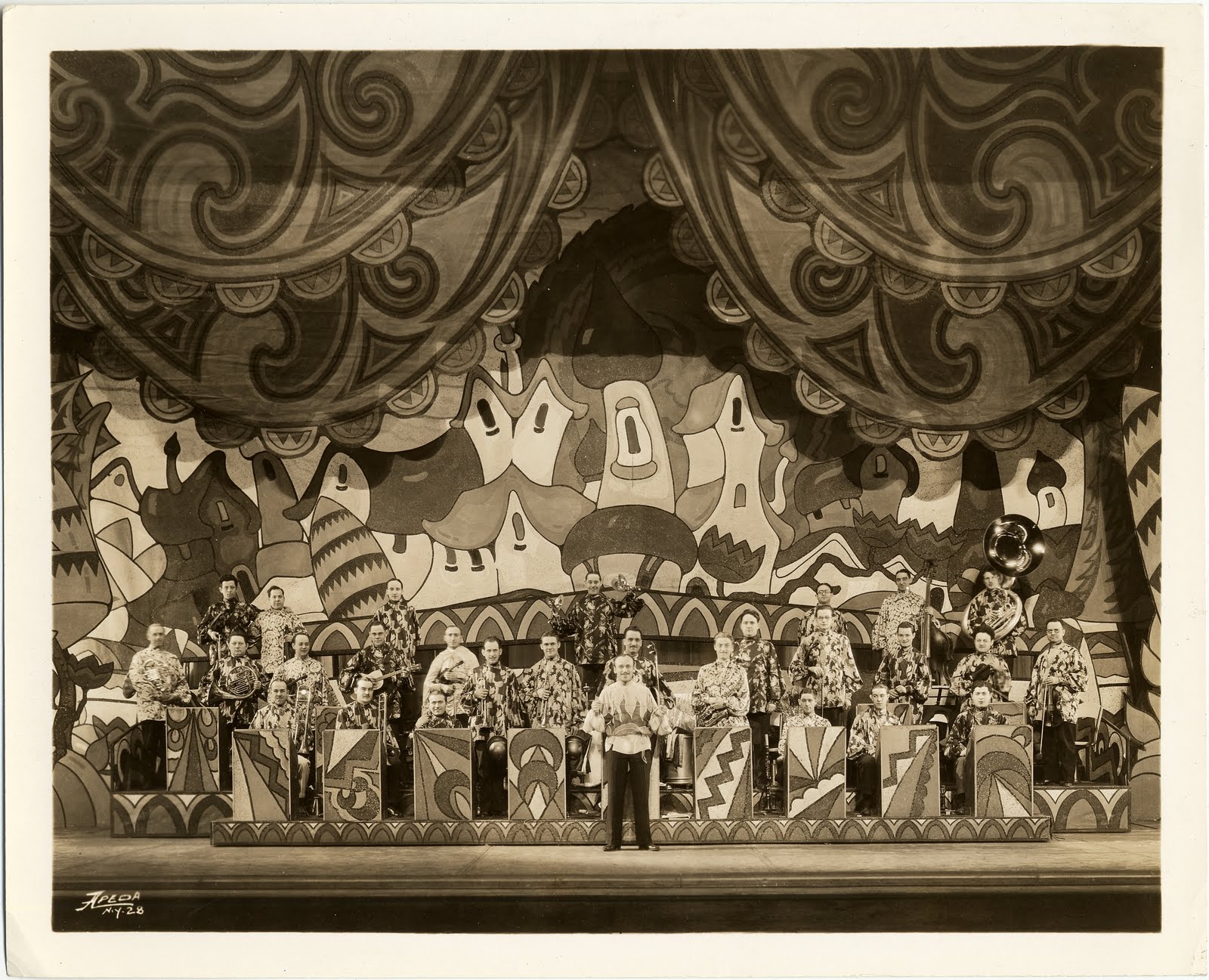 Enrico writes,
<em>Another Apeda Studio photograph. The Capitolians in the the Capitol Theatre in 1928. Directed by Walter Roesner, no Mole/Dorsey/Berton/McConville here, but interesting anyway. Lou Calabrese, Lou Bring and Jimmmie Lytell are present.</em>
<em>The two trombone players are familiar to me, but I don't remember the names now. Is Tom Satterfield the guy with the glasses close by the bass player?</em>
I agree, Tom Satterfield.
Albert
<span style="font-family:verdana, sans-serif;color:rgb(0,0,153);"></span>
<span style="font-family:verdana, sans-serif;color:rgb(0,0,153);"><font size="3">
 </span></font>