For this old grumpy collector's money, the best eye candy at the Hickory airgun show, was this marvelous display of eight classic Walther target rifles, that Tom Strayhorn brought. I hope he won't mind my showing them off here:
The overall display: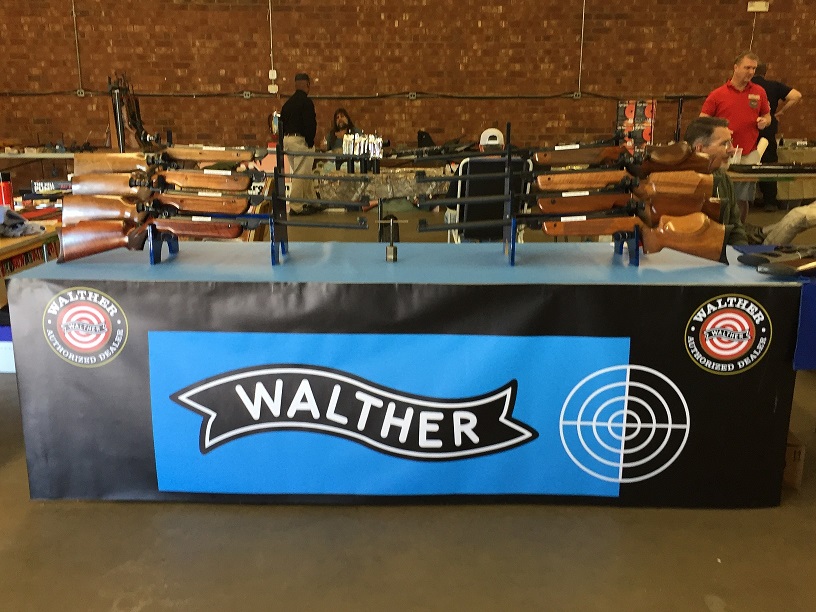 Older guns on the left side--LG 51, 52, 53, and 55: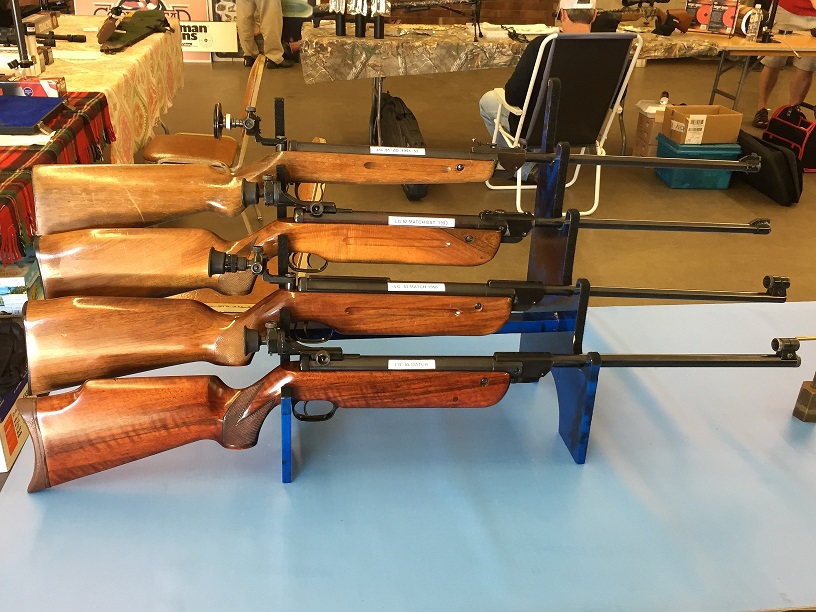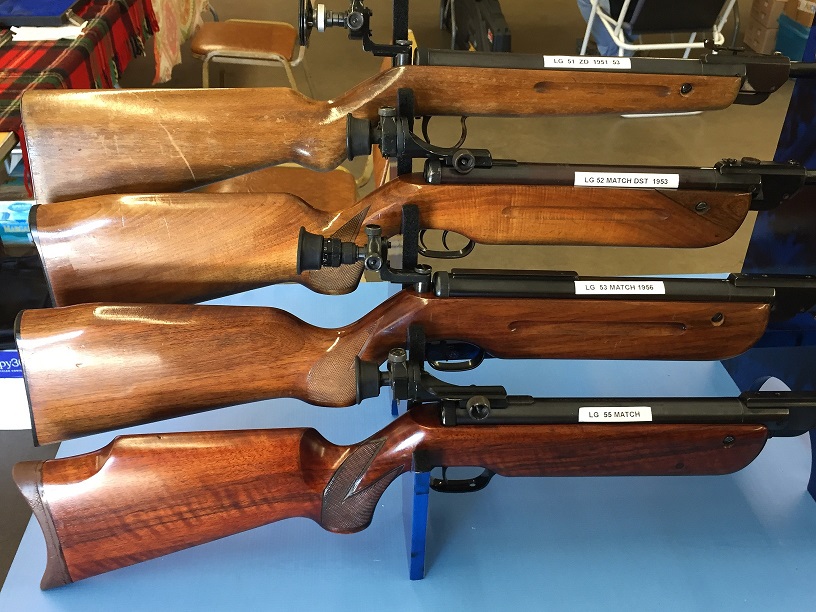 Newer ones to the right--another pair of 55's and two stunning LGV's. Check out the double-set triggers on the LGV Tyrolean...airguns just don't get any cooler than that, period: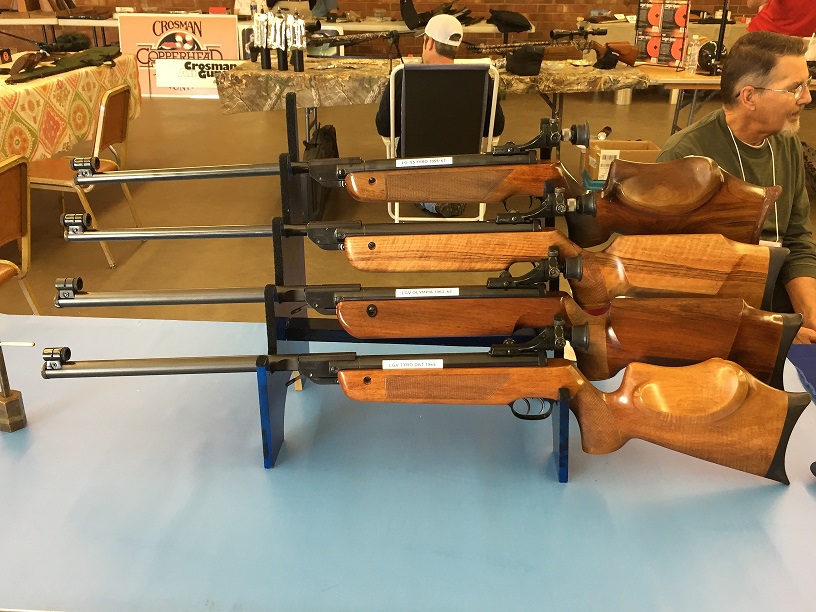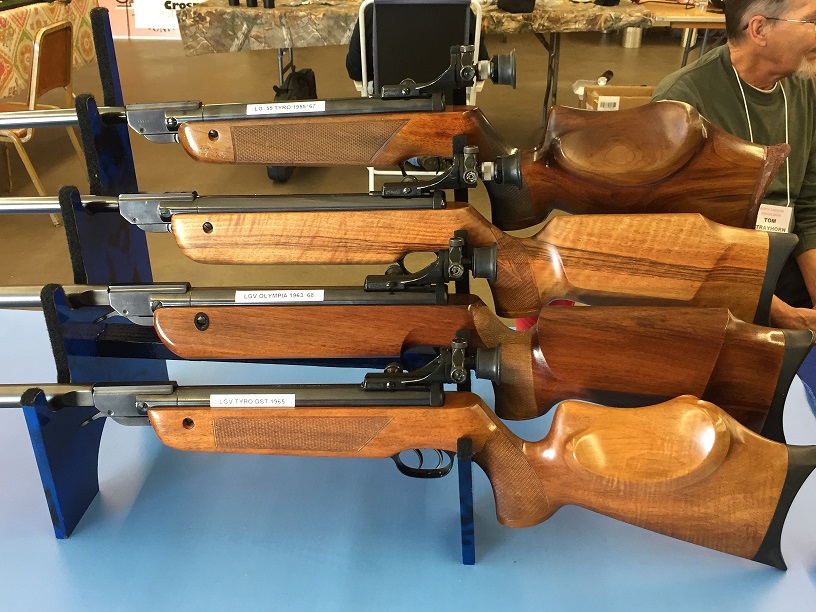 NOTHING BUT GORGEOUS! Thanks Tom!